The seaside gaming and resort capital of the East Coast, Atlantic City, is one of the most popular tourist destinations in the United States. In fact, as pandemic conditions ease, findings by Stockton University note that visitor numbers are on a strong rebound. 72% of survey respondents reported plans to visit Atlantic City within the next six months — regardless of whether they've visited since the city's casinos reopened in July or not.
Whether you're a first-time or recurring visitor, Atlantic City has plenty of attractions to offer. To help you out, here's our list of the top 4 entertainment spots that you cannot miss out on.
Ripley's Believe It or Not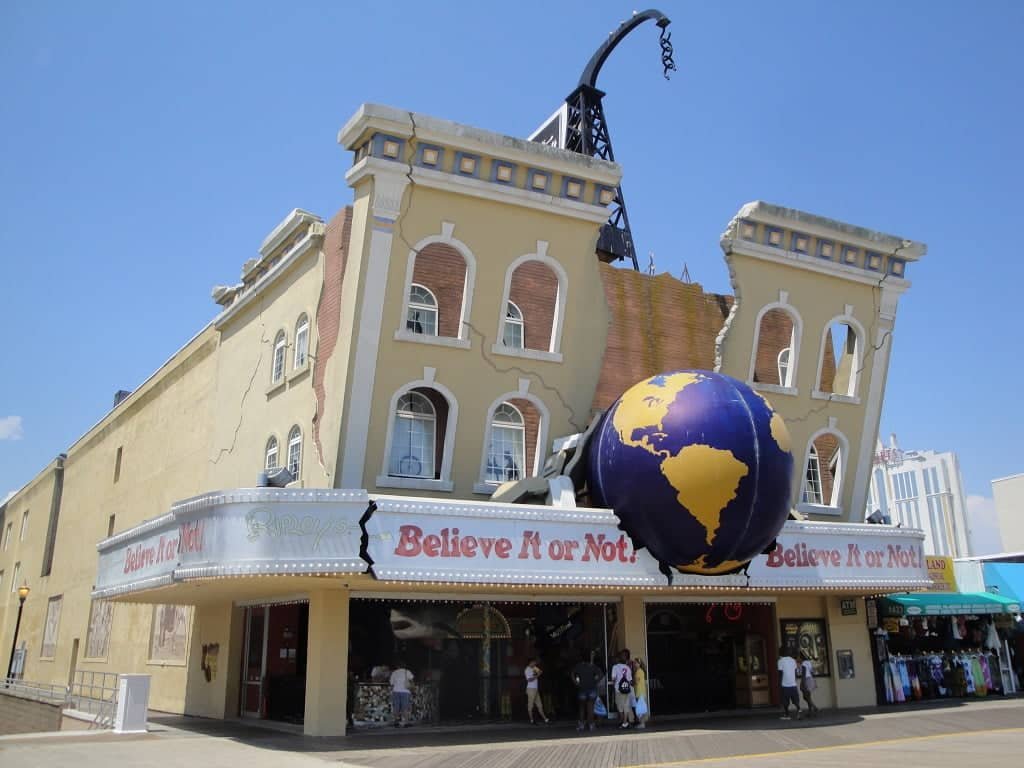 This American franchise goes all the way back to 1918 when it was conceptualized as a cartoon of unusual sports facts. The idea took off, and by 1933, JournalOfAntiques.com explains the first Ripley museum opened at the World's Fair in Chicago.
After cartoonist Ripley's passing, his cousin and some business partners saw a built-in audience in Atlantic City's boardwalk crowd. Performances of "The Pain-Proof Man" and "The Fire-Proof Man" quickly drew numbers, and today, the oddities keep coming with over 12,000 square feet of museum space.
The museum is perfectly situated at the boardwalk too, so visitors can enjoy the exhibits and even Lazer maze activities of Ripley's before heading out for fresh sunlight and more live performances.
Borgata Casino
No trip to the gaming capital is complete without a trip to Borgata Casino. This was recently ranked as the 4th best casino in the whole country, making it a must-visit for adult travelers.
Borgata is complete with world-class restaurants, exciting nightclubs and bars, luxurious spas and salons, and of course, the expansive casino floor and poker room. Here, visitors can enjoy playing slot machines, card games, roulette, sports betting, and many more.
While Borgata has a game for virtually any player level, visitors are still better off brushing up on their skills and strategies because high rollers often flock to these big-name casinos. Poker.org's guide to poker strategy suggests familiarizing yourself with the reliable tells and basics of when to fold and avoid tilt. By solidifying your game, holding your ground against more experienced players will be easier. This will simultaneously earn their respect, improve your skills, and guarantee you a fun experience.
Boardwalk Hall
If you haven't had enough of the competitive spirit of gaming, no worries! Head on over to the Boardwalk Hall, a multi-purpose arena that has hosted thousands of sporting events. Mike Tyson graced the venue several times as heavyweight champion, and many teams from Atlantic City CardSharks, Philadelphia Warriors, to New Jersey Devils are no strangers to the arena.
If you plan your trip right, you may be able to catch an iconic match. Wrestling fans can look forward to the AEW Rampage coming this November to the Boardwalk Hall. If sports and gaming aren't your interest, however, the convention center is also home to some of the biggest names in the entertainment industry, such as the Pipe Organ Concert Recital. Whether you're into active or cultural entertainment, Boardwalk Hall has the right attraction for you.
Surfing schools
Going to the seaside capital of New Jersey is the perfect opportunity to brush up on your swimming and surfing skills. Don't worry if you're a beginner — Atlantic City is home to many surf schools that offer private and group lessons and even camps if you'll be in town for a bit. On top of learning how to ride the waves, many schools also teach surf etiquette and respect for the movement and uncertainty of the ocean — lessons that you can carry for the rest of your life.
When you've had your fill of Atlantic City, head on over to Las Vegas and tour the many attractions on Fremont Street, from concerts to casinos. This will certainly make for another exciting adventure as you jump from gaming capital to gaming capital.