Egypt, a piece of paradise in the world is one of the finest places with artifacts and ancient monuments which were created to immortalize an entire legacy of Egyptian. You can experience natural beauty of tropical vision in Egypt. Therefore, Egypt is the real deal for the newly married couple as a place to enjoy their honeymoon.
They can certainly create some memories that can be cherished forever. So, if you are a newly married couple from any corner of the world who wants to spend your honeymoon in Egypt, then you are in the right place to get idea on the packages and travel guidance. Here are some top honeymoon packages in Egypt as follows:
Simple Egypt (4 Nights)
This is a 4-day honeymoon package that is also a budget-friendly package to keep you under the budget. You will witness the Incredible Pyramids of Giza on the first day of this package. Pyramids will take you to an ancient vibe and help both of you to imagine yourself in that time to find your ancient love.
In the second day, you will visit to Alexandria, an old and ancient city of Egypt. This city is full of history and knowledge. Both of you can learn many things out there. In the third day, you will set out for Cairo where you will find museums and ancient parks to visit. The last day will be reserved for your alone time and departure.
Highlights of Egypt (6 Nights)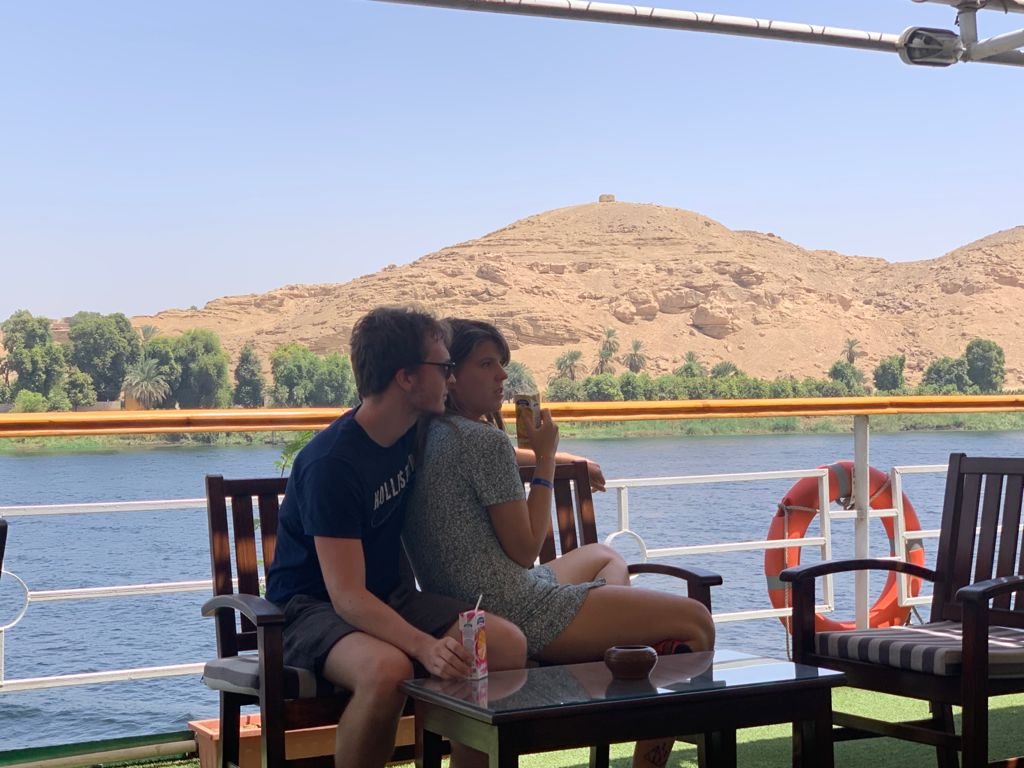 This 6-night package is an ideal honeymoon package for all the couples. You can get an overall highlight of Egypt while getting this package. On your first day of arrival, you can visit the city of Cairo after having a rest from your jet-leg.
he second day, you can set out to witness the great pyramids of Giza. On the third day, you will get on a cruise to visit Cairo- Aswan- Nile. You and your partner can explore Aswan and their culture together to make your bond stronger on the fourth day of this package.
On day-5, you can cruise over the Nile and have a great time with each other romantically in a ship. In the final day, you will go discovering Luxor with your partner.
Classic Egypt (7 Nights)
This 7-night package is a classic honeymoon package for newly married couples. After your arrival in Cairo at day-1, you can visit the city and get introduced with the culture. Then you can visit to Alexandria and learn about this city of knowledge with your partner on the second day.
On the third day, you will head towards Aswan and visit the city. Later you will have a cruise travel from Aswan to Nile on the next day. Cruising on River Nile will continue in the fifth day to make your honeymoon more romantic.
Day-6 will be an added day for both of you to have some alone time in the cruise in River Nile. In the final day, both of you will discover Luxor and their culture together.
Jewels of Egypt (7 Nights)
This one is the most expensive Egypt honeymoon package we can offer. After your arrival in Cairo in the first day, you can take rest and roam around the city. On the next day, you can visit to Alexandria.
On day-3, you can head towards Aswan in a sleeper train and that can be a jewel experience for both of you. You will get on a five-star deluxe cruise and set for Aswan-Nile journey on Day 4.
You will continue your cruise journey for the next two days as well because cruise is the perfect place of having some alone romantic time with your partner. On the last day of your visit you will visit Luxor and discover their history and mystery together with your partner.
Read More: Honeymoon in Bali