Hagerstown, in Washington County, was at the center of the Civil War. Best Things to do in Hagerstown MD. It is a charming town with a lively cultural and historical scene. Hagerstown is the site of several important battlegrounds, such as the Antietam National Battlefield, the South Mountain State Battlefield, and the Battle of Hagerstown in July 1863.
It also has a lot of attractions and things to do for the whole family. At the Maryland Theatre and Performing Arts Complex, you can see shows, concerts, and festivals all year long. The Washington County Museum of Fine Arts in Hagerstown City Park also has a full schedule of exhibitions, concerts, lectures, and films.
Soak up nature by hiking on Maryland's Appalachian Trail, riding your bike along the Chesapeake & Ohio Canal and the Potomac River, or visiting one of the area's five national parks or eight state parks. Before you go, make sure to call the attractions and restaurants to find out what time they open.
29 Best Things to do in Hagerstown MD
1. Visit Hagerstown City Park, Hagerstown MD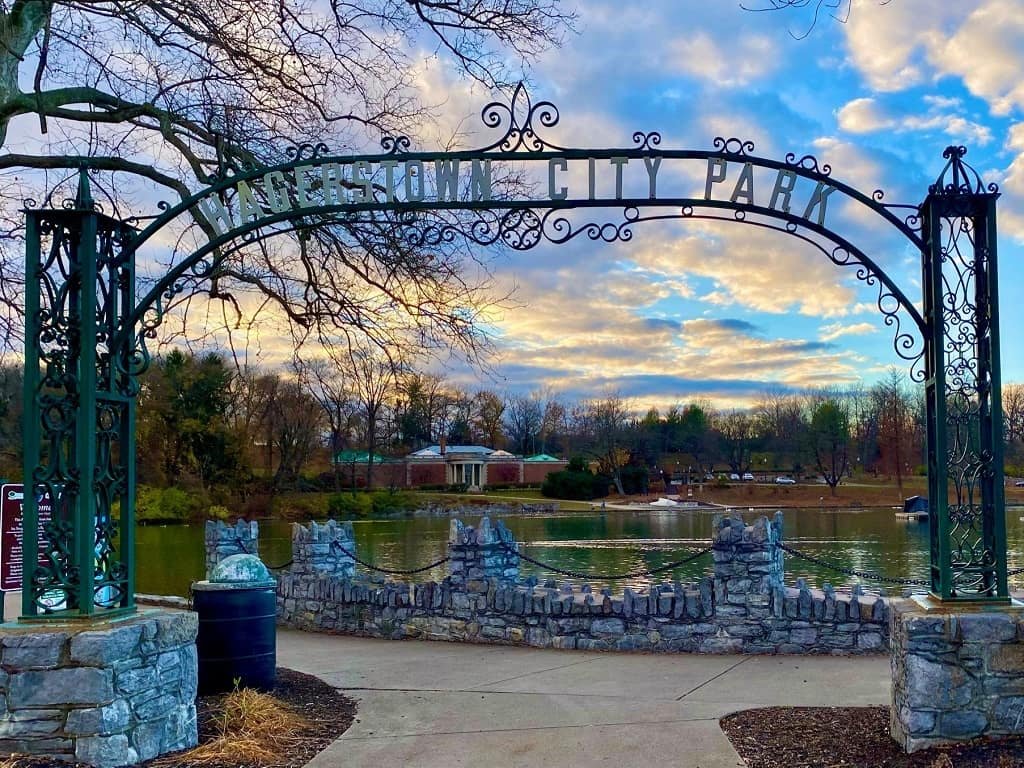 Hagerstown City Park is a public park where people can relax and enjoy themselves. It has a lot of well-kept trees and plants, as well as cultural and historical sites. The Washington County Museum of Fine Arts, the Jonathan Hager House and Museum, the Hagerstown Railroad Museum, and the Mansion House Art Center are all in this unique park.
which is at the corner of Virginia Avenue and Memorial Boulevard, close to the city's central business district. There are also walking paths, playing fields, playgrounds, softball fields, tennis courts, pavilions for rent, and band shells in the park.
2. Tour Jonathan Hager House Museum
One of the best things to do in Hagerstown is to visit the Jonathan Hager House Museum. It will take you back in time. It is a two-story stone house that was built in 1740 and is now a historic building. This building belongs to Jonathan Hager, a German immigrant who founded Hagerstown.
There are two freshwater ponds in the basement that are fed by springs. The house is a historical example of how people lived in the 1700s. It has a huge central chimney with a wall that is 22 inches thick and a huge home cellar full of restored old things. There are free guided tours for people who want to learn more about the history of the Jonathan Hager House.
3. The Maryland Theatre
Thomas Lamb, an architect, planned and built the Maryland Theatre in 1915. It was partly destroyed by a fire in 1974, which was too bad, but it reopened just 4 years later. Since it has different plays all year, the theater is Hagerstown's main place for art and entertainment.
Over 100,000 art and music lovers visit The Maryland Theatre every year. The venue has 1,293 seats and shows performances by local and international artists from comedies, musicals, orchestras, and other types of shows. The theater is also where the Hagerstown Community Concert Association, the Maryland Symphony Orchestra, the City Ballet School, and other groups usually perform.
4. Mansion House Art Gallery
The Mansion House Art Gallery is a beautiful mansion house in the Georgian style. It is made of bricks and local limestone and is thought of as the Valley Art Association's headquarters. In 1846, John Heyser built the beautiful home. From the villa, it's easy to see a beautiful lake where swans live.
The estate also has a beautiful art gallery where more than 20 local artists show their work. People also see the Mansion House Art Gallery as the center of all Valley Art Association business and a place where workshops and art classes can be held. The Mansion House Art Center is always open and is known as one of the best places in the county to have a picnic.
5. Antietam Brewery
Antietam Brewery is one of the best places to make beer in Hagerstown. It was the first craft brewery in Western Maryland, and it gives people in the area a great (and tasty!) way to enjoy beer. The owners of Antietam Brewery only use the best hops in their products, so the beer they make is always very good.
They also have a large menu of food that you can order after walking around town. You can try things like steamed shrimp, chicken nachos, buffalo chicken, Maryland crab, baby back ribs, and more with your craft beer.
6. Fairgrounds Park, Hagerstown MD
Fairgrounds Park is a park for relaxing that has many sports-related activities. The great park has a wide range of facilities for different types of field sports. Some of these facilities are a hockey rink for inline skaters, soccer fields, volleyball courts, basketball courts, softball fields, a field for young baseball players, and a large area that is used as a dog park.
Visitors can also use the many walking paths and playgrounds that are there. Fairgrounds Park also has some community events throughout the year. One of the most popular is the 4th of July Fireworks Celebration, which is a beautiful sight to see.
7. Discovery Station, Inc.
Discovery Station, Inc. is a hands-on, interactive museum that gives kids a lot of chances to learn. It is one of the coolest places in Hagerstown to take your kids. Through STEAM-based exhibits, the complex gives kids a creative space that makes them more curious and more willing to explore and learn. Discovery Station, Inc. is in the middle of downtown Hagerstown. If you want to travel blogger to Maryland and see the city, the center will keep your kids entertained with dinosaurs, the Titanic ship, aviation models, space, and more.
8. Valley Mall, Hagerstown MD
Most of the time, shopping is a fun way to see what Hagerstown has to offer in terms of its beautiful spirit and useful things. One place that makes this possible is the Valley Mall. The Valley Mall is at the busiest intersection in Washington County, which is a good place for it. It's a super-regional shopping mall in the Hagerstown Metropolitan Area. It has retail and wholesale sales, entertainment, and places to eat.
This impressive mall has high-end stores, a huge Regal Cinemas with stadium seating, and a Tilt Studio arcade that is 40,000 square feet. People can also eat at restaurants in the mall, such as Auntie Anne's, Tacos Carlitos, Primanti Brothers, and Noodles & Company. In addition to these facilities, the Valley Mall has an 80,000-square-foot One Life Fitness premier sports club with cardio equipment, swimming pools, a kids' club, and personal training courses. Consider adding this to your list of things to do in Hagerstown, MD, if you want to have a good time.
9. National Park of History, Hagerstown MD
The Chesapeake & Ohio Canal National Historical Park is along the Potomac River in Williamsport, which is only 8 miles from Hagerstown. It is part of the 184.5-mile C&O Canal, which goes from Washington, D.C. to Cumberland, Maryland. From 1828 to 1924, the interesting canal was used to move coal from the western part of Maryland to Georgetown, a port town in Washington, D.C.
Today, you can take a scenic boat tour and go back to the 1870s to see how the canal was a big part of American transportation history. You can also see the many bridges, aqueducts, lock houses, historical buildings, and other things that were built during that time. Also, the Chesapeake & Ohio Canal National Historical Park has great hiking trails along the canal that go through the Potomac River Valley for people who like to hike.
The National Park Service has named the park a historical park, which helps raise money to protect the site and its wildlife.
10. Jonathan Hager House, Hagerstown MD
The Jonathan Hager House is one of the most fun things to do in Hagerstown because it takes you back in time. It is an old building with two stories made of stone. It was built in 1740. This building belongs to the man who started Hagerstown. Jonathan Hager was his name, and he came from Germany. People think of the house as a piece of history that shows how people lived in the 1700s.
For example, there are two pools of fresh water fed by springs in the basement. The house is a good example of German architecture. It has a large chimney in the middle, walls that are 22 inches thick, and a large cellar. It is also full of antiques that have been fixed up. At the Jonathan Hager House, people who want to learn more about this historical wonder can take a guided tour.
11. Cannon Coffee, Hagerstown MD
Cannon Coffee, which is one of the best coffee shops in Hagerstown, is a great place for coffee lovers to go. Customers at Cannon Coffee have a great place to hang out where they can try top-quality specialty coffee and talk to skilled baristas and friendly staff.
The cozy, well-designed coffee shop in Hagerstown uses high-quality coffee beans from many different countries and has a large menu with something for everyone, such as pour-overs, lattes, macchiatos, cardamom lattes, espresso, and more.
12. Nick's Airport Inn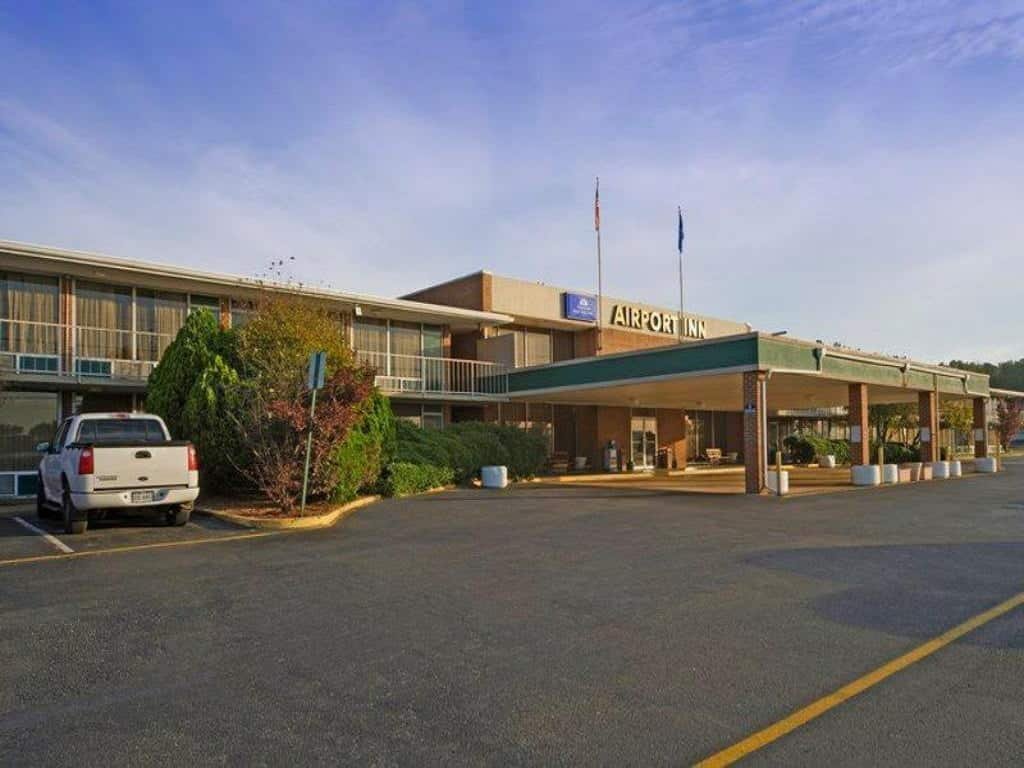 The Hagerstown Regional Airport is where you can find Nick's Airport Inn. It is a unique kind of restaurant that is Hagerstown's gift to the rest of the world. This restaurant has ten beautiful dining rooms where people can enjoy a variety of American food and drinks. The beautiful piano bar in the restaurant's atrium is a great place to have a drink before dinner.
On the menu at Nick's Airport Inn, you'll find dishes made with local ingredients like fresh bread, seafood, desserts, prime meats, and farm-fresh vegetables. In addition to the food, the bar has a list of local wines, craft, and draft beers, tasty cocktails, and dessert wines. Nick's Airport Inn also does catering and can fit up to 100 people inside. It's open for lunch and dinner during the week, but only for dinner on the weekends.
13. Fairgrounds Park, Hagerstown, Maryland
Fairgrounds Park is a large, busy park with a lot of sports-related things to do. The family-friendly park has a wide range of sports fields and recreational facilities, such as basketball courts, an inline-skating hockey rink, volleyball courts, softball fields, a youth baseball field, soccer fields, and a dog park.
There are also several walking trails, playgrounds for kids, and pavilions that can be used for gatherings. Throughout the year, the park hosts many community events, such as the 4th of July Fireworks Celebration and the Harvest Hoedown. "Fun things to do in Hagerstown, Maryland, that are new" Back to Top or Romantic Getaways, Wedding Ideas Near Me This Weekend, Honeymoon, Anniversary Ideas, Fun Places Near Me.
14. Turner's Skate Palace is one of the Fun Things to Do in Hagerstown, MD
Skating is a fun thing to do, and it's even more fun when you do it with your family and friends because it gives you a chance to get closer to them. At Turner's Skate Palace, you could skate in every way possible. It is a roller skating rink in Hagerstown with a lot of fun things for the whole family to do.
Turner's Skate Palace is a family-run business where kids, teens, and adults can have fun in a safe and secure environment. Here, you can dance, skate, go to special events, and do a lot more. Turner's Skate Palace is also a place where people can have private events like parties and celebrations. The business is also open every day of the year. This makes the list of fun things to do in Hagerstown, MD, a great addition to your list of things to do in Hagerstown, MD.
15. Just Lookin' Gallery, Hagerstown MD
The Just Lookin' Gallery is a multi-media art and framing gallery that shows works by more than 50 black American, African, and West Indian artists. The gallery, which is on Summit Avenue, focuses on original paintings, drawings, hand-pulled prints, and sculptures.
It has a unique collection of these kinds of works by both well-known and less-known artists. Just Lookin' teaches artists and helps them grow. It also shows the public the variety of fine original art and the benefits of collecting fine art, with an impressive collection for both new and experienced art lovers and collectors. What's free around me? Tourists and history buffs must see April, May, June, July, August, January, February, and March attractions.
Leavenworth, WA, places to get married, restaurants that deliver, take-out, have drive-thrus, swimming, last-minute day trips, coast, lake, reservoir, kayaking near me, glamping, diner, kitchen, suite, public parks, outdoor activities near me, Las Vegas, Norfolk, Treehouse vacations, San Jose, Mexico, Jacksonville Beaches, WV, Woodstock, IL, Tampa Beaches, IN, Calistoga, and Glowing Beaches are all good places to go on day trips.
16. Pretzel and Pizza Creation, Hagerstown MD
One of the best ways to enjoy the peaceful setting in Hagerstown is to try some of the delicious food served at the best restaurants. One of the best places to eat in Hagerstown is Pretzel and Pizza Creations. This restaurant is a once-in-a-lifetime experience that can only be fully enjoyed with family or friends.
This restaurant is great for families because it serves the best pretzels and pizzas in a very great way. The restaurant serves traditional and modern Italian food as well as a variety of pastries in a calm and friendly setting. Some of these delicious foods are pretzel sandwiches, hand-tossed, wood-fired pizzas made with pretzel dough, fresh salads, pretzel calzones, pretzel hotdogs, and their own special stuffed pretzels.
Not only do their pretzels and pizzas fill you up, but they also have a wide range of beautifully brewed beers, casual wines from all over the world, and unique blends of non-alcoholic drinks to quench your thirst. Even though the restaurant doesn't serve breakfast, it's open every day for lunch and dinner. Do add to your list of things to do in Hagerstown that are different.
17. Rik's Cafe, Hagerstown, Maryland
Rik's Café is a modern American restaurant that serves creative, eclectic American food in a casual setting that looks like California. Chef Arik runs Rik's Café, which is in an off-the-beaten-path strip mall. He uses locally sourced ingredients to make creative dishes like spinach and goat cheese on ciabatta, blackened unicorn tacos, ground lamb burgers with roasted red peppers, puttanesca meatballs pasta, and honey-smoked salmon cakes with cabin sauce.
Craft and draft beers, local wines from all over the world, signature cocktails made with high-end spirits, and dessert wines are all on the bar list. Every day, lunch and dinner are served at Rik's Café. You are reading "The 17 Best Things to Do in Hagerstown, Maryland." Back to the Top or Cool things to do in my area More pictures of cheap, fun places to go on vacation.
Day trips from, good restaurants near me, motel, spa hotels, southeast, northeast, southwest, and northwest getaway ideas, couples only suites, public beach near me for sunsets, breakfast near me, local retreat, on a budget, takeout, most popular small town, things to do near me, drive-in movie, tropical island, how to spend a day locally, state park, romantic getaways with pool: Camden, Everett, Alaska honeymoon, Eureka Springs AR, Fort Walton Beach, New
18. Rose Hill Cemetery, Hagerstown MD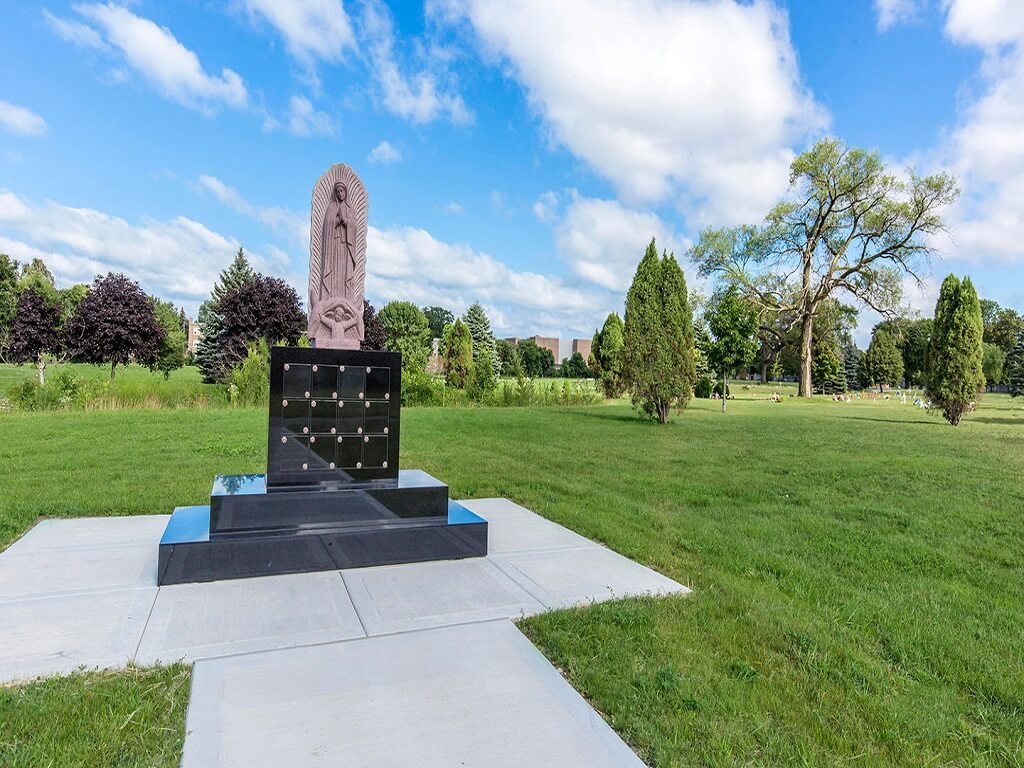 On the banks of the Ocmulgee River in Macon is where the Rose Hill Cemetery. It is thought to be the oldest public cemetery in Washington County because it has been there for more than 150 years. Simon Rose, who was a gardener, planned the cemetery so that he could be buried there. The cemetery is more than 102 acres big, and there are more than 10,000 burial plots in different parts of the park.
Even though it is on the National Register of Historic Places, it might seem like an odd place to go to have fun. But the Rose Hill Cemetery is an amazing place with many beautiful views and a peaceful, happy atmosphere. The cemetery also has tall dogwood trees with blooming flowers, and it is the final resting place of more than 43,000 people whose family and friends still come to visit from time to time.
19.Schmankerl Stube Bavarian Restaurant
Schmankerl Stube Bavarian Restaurant brings the tastes and smells of Germany to Hagerstown. The Bavarian German restaurant has a cozy, homey interior with Bavarian memorabilia and beer steins hanging from the ceiling.
It serves traditional German food like sauerkraut, bread dumplings, apple-flavored red cabbage, pork shank with Rahm sauce, Bavarian bratwurst with Spatzle, and rich desserts like Black Forest cake and apple strudel. The food is served with a variety of German wines and imported draft beers, including five beers from Munich.
The wait staff wears traditional dirndls and the restaurant is open Tuesday through Sunday for lunch and dinner. Weekend getaways, top 10 things to do, places to visit near me, East, West, North, South, cheap family vacation activities for a birthday, hot tub, whirlpool, public transportation by train, local bus, mountains, waterfalls, lakes, relaxing parks, coffee near me: Things to Do in Santa Fe, Things to Do in Santa Barbara.
20. Miller House Museum, Hagerstown MD
One of the best things to do in Hagerstown is to go to the Miller House Museum, which is more commonly known as the Price-Miller House. This old house is now a museum, and it is also where the Washington County Historical Society has its office.
This huge building was put up in 1824. Since the 1960s, it has also been thought of as a historic house and a museum of local history. It is also where all the documents are kept that show how Hagerstown grew and changed over time. The way people lived in the middle of the 1800s is also described in these documents.
This real Neoclassical-style townhouse from the end of the Federal period has a spiral staircase hanging from the second floor to the third floor. It only became a local museum in 1966, but it had a lot of different artifacts and displays. This museum has a lot of interesting artifacts and displays.
People think that the many local clocks that the museum has collected over the years are its most valuable collection. The theme runs through the whole townhouse, which has gas-powered chandeliers, a hanging staircase, Victorian-style decorations, large bedrooms, and a fascinating collection of clocks from old local clockmakers.
21. Hagerstown Suns Municipal Stadium
The Hagerstown Suns minor league baseball team plays at the Hagerstown Suns Municipal Stadium, which is also a popular place to watch live sports games of all kinds. This huge baseball stadium was built in 1930. It can hold 4,600 people and has a Hall of Fame with pictures of the best players in the league.
This stadium can be used for many different things, like football, wrestling, and professional boxing. Other interesting things that happen at the stadium are carnivals, festivals, dog shows, music concerts, and competitions for model airplanes.
People who don't like sports can still go to the stadium if there are other events going on at that time. One of the fun things to do in Hagerstown, Maryland, if you like sports, is to go to this stadium to watch a live game.
22. Bulls and Bears
Bulls and Bears is an elegant club-like restaurant with a stock market theme. It serves casual American pub-style food and drinks in a warm and welcoming setting. Bulls and Bears were opened by Jone and Don Bowman in 2008.
It has a stylish design with dark wood and leather accents, elegantly set tables, and soft lighting. They serve the best-aged steak, prime rib, and beef, free-range chicken and pork, fresh seafood, and a variety of vegetarian options. The full-service bar has a long list of fine wines from all over the world that can be ordered by the glass or bottle, as well as craft beers on tap or by the bottle and handcrafted cocktails. Every day for lunch and dinner, Bulls and Bears are open.
Romantic weekend getaways near me, spring break, places to live, things to do near me, coffee, breakfast restaurants, when you're bored, sea vacation, relaxing overnight trips, no-contact delivery, pickup, rainy day trips, cabin camping, best small beach towns to retire: Anacortes, Benton City, Cabin Getaways in PA, Cabin Getaways in Ohio, Blaine, Spring Green. Small vacation ideas, Tunquen, SoHo.
23. Premium Outlets
Hagerstown Premium Outlets is a type of open-air outlet mall with stores from well-known brands that sell clothes and other items at steep discounts. Three miles east of Hagerstown, along Interstate 70, is where you can find Premium Outlets.
Some of the best brands, like Coach, Tommy Hilfiger, Guess, Kate Spade New York, Banana Republic, Under Armour, and more, have stores at the outlet, which is beautiful and airy. Many other towns, like Chambersburg, Frederick, and Martinsburg, are also close to the shopping areas.
People can also go to the Outlets just to look around and relax, but you might not be able to resist the great deals and discounts. Premium Outlets also has a food court with several places to eat and a variety of guest services, such as modern bathrooms, cash machines, security that is on duty 24 hours a day, and other places to shop.
24. Pretzel and Pizza Creations, Hagerstown, MD
Pretzel and Pizza Creations is a place. Where families can go to eat the best pretzels and pizzas in a place that is good for kids. In a warm and friendly atmosphere, the restaurant serves both traditional and modern Italian food. Such as hand-tossed, wood-fired pizzas made with pretzel dough. Fresh salads, pretzel calzones, pretzel sandwiches, pretzel hotdogs, and their signature stuffed pretzels.
The restaurant is open for lunch and dinner every day. The bar menu has craft and draft beers, casual wines from around the world, and non-alcoholic drinks. Weekend trips, what is a great place for a day trip, romantic hotels, unique places to stay, East, North, West, South, cheap getaways, staycations, must-see islands, botanical gardens, hamburgers, bbq, snowboarding, skiing, trailer parks near me, hot springs, quick trip:
Minnesota Vacation, Things to Do in Gaithersburg, MD, New Jersey amusement parks.
25. Chesapeake and Ohio Canal National Park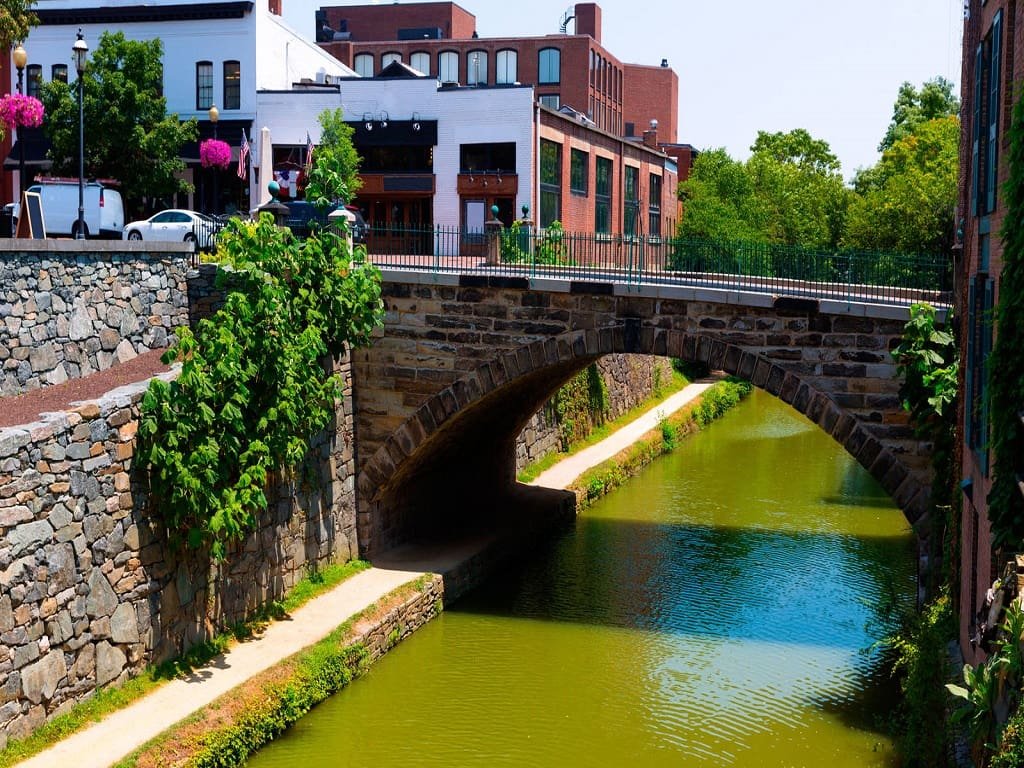 The Chesapeake and Ohio Canal National Historical Park was built to protect the abandoned parts of the Chesapeake and Ohio Canal, which was a source of income for towns along the Potomac River for more than a century.
In 1961, President Dwight D. Eisenhower set up the park. The park takes up more than 185 miles of land and follows the canal, which is now a route for finding natural, historical, and recreational treasures. The history of the Chesapeake and Ohio Canal National Historical Park is deep and interesting.
In the middle of the 1800s, the banks of the channel were used. As a way to move coal with the help of historic buildings like aqueducts, lock houses, locks, and homes. People can take tours of the canal and learn more about how important. It was as a way to move people and goods during the Canal Era.
26. Fort Frederick State Park, Hagerstown MD
This historic State Park is a great place to visit because it has one of Hagerstown's two colonial forts. It is close to the city's downtown area and was built during the colonial era. It is a reminder of the many wars and battles that have been fought on and across it. The famous French and Indian War were one of them. It was built in 1756 and has stood up well to the weather and other bad things.
Two of its barracks have even been fixed up so that they look like they did in 1758. On Labor Day and Memorial Day, when volunteers dressed in colonial clothes spend the day at the fort doing daily chores from back then, it is the most fun to visit. The park is also beautiful. It has a lot to offer, such as fishing, hiking, camping, and boating. People can visit the fort every day of the week.
27. Rik's Cafe
Rik's Café is a lovely place to eat that serves casual American food that is both exciting and tasty. Chef Arik runs Rik's Café. He has taught his team of chefs how to make creative dishes with ingredients from nearby places.
Some of these dishes are spinach and goat cheese on ciabatta. puttanesca meatballs with pasta, ground lamb burgers with roasted red peppers. Blackened unicorn tacos, and honey-smoked salmon cakes with cabin sauce. Rik's Cafe has a bar. Where people can drink craft and draft beers, dessert wines, and wines from all over the world.
28. Live! Casino and Hotel
It wasn't always okay to gamble in Maryland. In fact, the first ones didn't open until the last ten years. But if you walked into the Live! Casino and Hotel, you wouldn't know that. Its dim lights and soft carpets will make you feel like you've been there forever.
Its happy-sounding slots will take you to a place where a big jackpot is just a lever pull away. There are thousands of tables for playing games. There are a lot of bars and restaurants and a lot of hotel suites. Even your skin, hair, and nails can be taken care of at a spa.
You can probably find anything you need here because everything is made to be as luxurious as possible. One of the best things to do in Maryland is to bet on red at the Live! Casino and Hotel. It was a hard-fought victory that took years of lobbying, but as a traveler, you can get all of the benefits just by booking a suite.
29. Kent Island, Hagerstown MD
Kent Island is a great place for couples who want a romantic getaway or for families who want a laid-back weekend trip. This is the biggest island in the Chesapeake Bay, and it has a lot to do without the crowds and traffic of the mainland. The Chesapeake Exploration Center is a great place for families to go to learn about the history of the area.
At sunset, their scenic path is a great place to go for a walk and see birds like the osprey. Most of the time, they are feeding. Terrapin Beach Park is another place you can visit. You should stay at The Inn at Chesapeake Bay Beach Club and Spa when you are on the island.
You'll feel calm and refreshed in no time at all when you stay at this amazing place. They have amenities like a full-service salon, spa, and fitness center, and they serve food from local farms. The luxurious guest rooms are a great place to relax, and when the sun goes down, you can lounge around the fire pit and enjoy the night sky.
Conclusion
Hagerstown is a must-see place that you should plan to visit. The combination of many green spaces and a busy city creates a unique blend of natural and urban beauty.
Throughout the centuries, there have been many civil wars just a few miles from Hagerstown. In recent years, Hagerstown has grown into a busy city, but the city's strong cultural and historical environment has stayed the same. Maryland has so many fun things to do that you shouldn't miss this chance.
Frequently Asked Questions (FAQs) about Best Things to do in Hagerstown MD 
Is Hagerstown worth visiting?
Hagerstown, in Maryland, is one of the best places on our list to visit because it has so many parks and is surrounded by beautiful nature. There are also many other old buildings that show traditions and cultures. It's known as the "Hub City" because it's a busy city and a center for culture and nature.
What is Hagerstown Md known for?
Hagerstown Today, the "Hub City," which has a long and interesting history, is at the intersection of two major highways, I-70, and I-81. It is the gateway to Baltimore and Washington, D.C., and the center of government, business, and fun for the three states.
Is Hagerstown Maryland nice?
A new ranking from the website Niche.com says. Hagerstown is a good place to raise a family. So it's safe to say that this is true. Hagerstown is the fourth "Best Town to Raise a Family in Maryland," according to the site's 2015 Best Places to Live rankings. Which were just released.
Does Hagerstown Maryland have a beach?
Many people come to the 42-acre man-made lake and beach to swim, canoe, hike, have a picnic, fish, or hunt. At the park office, you can get a map of the park, just like at most of Maryland's State Parks.
What are winters like in Hagerstown Maryland?
From November 30 to March 4, which is the cold season, the average daily high temperature is below 49°F. January is the coldest month in Hagerstown, with an average low of 26°F and an average high of 40°F.
Why is Hagerstown called Hagerstown?
Jonathan Hager, a respected citizen, and veteran of the French and Indian War planned and built Elizabethtown in 1762. He named it after his beloved wife, Anna Elizabeth Kirschner Hager. In 1814, Elizabethtown would be officially changed to Hagerstown.
What are the demographics of Hagerstown Maryland?
White (non-Hispanic) people make up 64.7% of the population in Hagerstown, Maryland. Black or African American (non-Hispanic) people make up 16.6%, Two+ (non-Hispanic) people make up 6.56% White (Hispanic). People makeup 5.63 %, and Asian (non-Hispanic) people make up 2.82%.
Is Hagerstown in the mountains?
South Mountain, which is part of the Blue Ridge Mountains, is on the east side of Hagerstown Valley. The Bear Pond Mountains, which connect Blue Mountain and North Mountain, is on the west side of the valley.
Is Hagerstown a good place to retire?
places to retire. Amy Olack isn't surprised that Hagerstown has been named one of the top 10 places to retire in Maryland. There are a lot of parks, recreation centers, activities, and events to do there.
Does Maryland have any islands?
There are 281 named islands in Maryland's many bodies of water, such as the Atlantic Ocean. The Chesapeake Bay and its many tidal rivers, creeks, and bays. The larger whitewater rivers like the Upper Potomac.
Is Maryland underwater?
The water around the coasts of Maryland is slowly but steadily rising. Sea level rise is a result of global climate change, and it threatens property, ways of making a living, and even lives on the coasts of Maryland. Studies show that the sea level around Maryland is already going up.
Is Ocean City Maryland sinking?
In the next forty years, rising sea levels could double the rate of erosion in Ocean City. If nothing else is done to stop erosion, the shore will recede by 85 to 153 feet by 2025, based on how the sea level is rising.
Is Hagerstown considered western Maryland?
Hagerstown is the most populous city in Western Maryland. It is in Washington County, which is the most populous county in the area.
Where are the Blue Ridge Mountains in Maryland?
The Blue Ridge Province is the smallest of the geologic provinces. It is made up of the western third of Frederick County and a very narrow strip along the eastern border of Washington County. Quirk Mountain is the highest point in the Blue Ridge Province.