Houston is the fourth most populous city in North America and home to about 2.5 million people. It was named after General Sam Houston, who in 1836 won the Battle of San Jacinto, which gave Texas independence from Mexico. In this article, you can learn about fun things to Do in Houston.
It draws a lot of tourists because it is close to the Space Center Houston, NASA's astronaut training and flight control complex, and many other interesting places.
Reading the list of the best things to do in Houston will help you and your family plan a fun-filled, exciting trip.
There are so many exciting things to do in Houston, from the lively Theater District to the interesting Museum District. There are also nearby theme parks, craft breweries, and a strong sports culture.
So, what do you say? Isn't it time to start making plans for our trip?
Houston is the fourth most populous city in North America and home to about 2.5 million people. It was named after General Sam Houston, who in 1836 won the Battle of San Jacinto, which gave Texas independence from Mexico.
It draws a lot of tourists because it is close to the Space Center Houston, NASA's astronaut training and flight control complex, and many other interesting places.
Reading the list of the best things to do in Houston will help you and your family plan a fun-filled, exciting trip.
There are so many exciting things to do in Houston, from the lively Theater District to the interesting Museum District. There are also nearby theme parks, craft breweries, and a strong sports culture.
So, what do you say? Isn't it time to start making plans for our trip?
The 45 Best Fun Things to Do in Houston
1. The NASA Space Center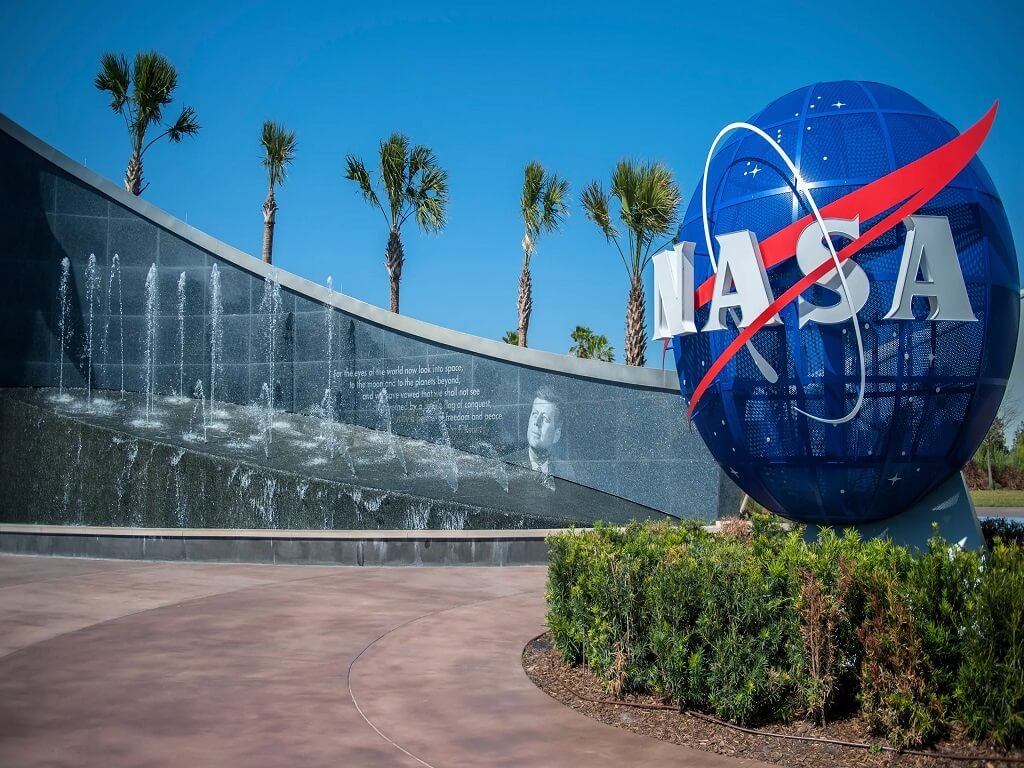 At the NASA Space Center, you can see the wonders of space travel and act like an astronaut for a day.
At this famous Houston attraction, visitors can learn all about the possibilities of space travel, see how astronauts prepare for their trips and get a close look at real spacecraft, astronaut suits, and interstellar equipment.
Make sure to try out the anti-gravity machine in the Living in Space gallery, and if you get hungry, grab lunch at the NASA cafeteria, where the muffins are out of this world.
2. Menil Park & Neighborhood
One of the most interesting things in the city is Menil Park & Neighborhood. It's a 30-acre park with a lot of interesting things to see. It's a beautiful place of calm and rest in a busy city, but it also has its own kind of excitement. Art lovers should check out the Menil Collection. Picasso and Duchamp are just two of the famous artists whose works are in the collection. With more than 15,000 pieces, it's one of the best places to
3. Buffalo Bayou Partnership
Buffalo Bayou has hundreds of acres of parkland and running trails and is thought to be Houston's most important natural resource.
Why go? One of the best ways to see the beauty of the bayou is from the water. Start downtown at Allen's Landing and head west. You can rent a kayak from the Buffalo Bayou Partnership or go on one of the company's boat tours.
4. Play bumper boats and rent a cabana on the lagoon
The 12-acre Lago Mar lagoon has something for everyone, whether you want to relax or get busy. The man-made lagoon has white beaches, crystal clear water, and extras like kayaking, sailing, bumper boats, resort-style lounge areas, a swim-up bar, and a floating obstacle course.
5. Museum of Natural Science
The Houston Museum of Natural Science (abbreviated as HMNS) has an amazing collection of minerals, space station models, 60 large skeleton mounts (including four Tyrannosaurus Rex and three large Quetzalcoatlus), a planetarium, and a lot more to keep the whole family busy for a day.
A large number of special and guest exhibits is another reason why the museum is so well-liked. It has been around since 1909 and is now one of the most well-known in North America.
The kids will love the grasshopper clock at the museum's entrance. Its legs move in time with the passing seconds, which they will find very cool.
6. Hermann Park
Walking through Hermann Park is probably one of the best ways to spend a relaxing day in Houston.
Hermann Park has a lot to see and do, and it's close to some of Houston's best museums. From the beautiful Japanese Garden and Miller Outdoor Theater to the very cute Hermann Park Railroad, you'll love your trip.
Also, if you have time, make sure to stop by the nearby Museum of Natural Science and the Holocaust Museum. Both places are really great and you shouldn't miss them.
Lastly, Turkey Leg Hut is a good place for a casual lunch (on Almeda Road). Their turkey legs and crab mac and cheese are the best.
7. Explore Houston's web of underground tunnels
There's never a bad time to explore North America's largest underground tunnel system, which is right in (or should we say under) the heart of Houston and is always led by a knowledgeable local.
The complicated map of tunnels goes for more than 7.5 miles and connects a number of busy corporate buildings in Houston.
On walking tours of the area, visitors will learn about Houston's interesting history and see for themselves how the bunkers have been used for different things over time.
8. Houston Zoo
One of the best things for animal lovers to do in Houston is to go to the Houston Zoo. This is one of the best places for families to visit in Texas. The Houston Zoo has attractions that are furry, scaly, wet, and lots of other things. It also has a wonderful aquarium. You'll get to see how these animals really live and what they do all day. The zoo shows why it's important to protect animals and care about them.
9. Diversion Immersive Cocktails
What's that? Diversion is not a place to get drinks. It's an immersive experience and one of the coolest new things to do in Texas right now. Step into a gray building that doesn't look like much, and you'll find yourself in the world of Harry Potter. They use only the best ingredients, which are grown at home or nearby and made from scratch. Watch the mixologist work their magic in the bar that looks like a laboratory. It's an art.
Why go? All of their cocktails, especially the ones on their "immersive" menu, are incredibly creative and make for great social media content if that's your thing. Take the Movie Night, which is served with popcorn and a movie. It has commercial Madeira, cognac, Texas winter citrus bitters, and Atkinson farm Texas strawberry. If that doesn't impress you, you're probably drunk.
10. Jam out and drink up at a floating bar
Barge 295 is the only bar in Texas that is on a barge. It has bay breezes and real views of the water. The fun place has two levels of patios, food like chargrilled oysters, fried shrimp, and sky-high nachos, a full bar with Texas liquor and beers from local distilleries and breweries, and cool events like live music and steak night.
11. Children's Museum
Houston Children's Museum is one of 190 children's museums in the United States. It was started in 1980 by a group of parents who wanted to improve early childhood development in the community.
The museum has some interesting hands-on, interactive displays about science and technology, history and culture, and other topics. In particular, A Market is a place where kids can have fun and learn how to apply for jobs, get paid, and use an ATM card at the same time.
A popular outdoor area with toy boats and water pipes is also available. All of the kids will love this.
12. BAPS Shri Swaminarayan Mandir
The BAPS Shri Swaminarayan Mandir (temple) is a beautiful place to visit. It is on the southwest edge of Houston. Not only that, but it's the biggest in all of Texas and a very interesting place to stop for a while.
Everyone is welcome to come to visit and look around every day. Just remember to be polite and not take pictures inside.
13. Race against the clock in an escape room
Escape rooms are very popular right now, and Houston is no exception. They are fun for almost any age, and visitors can try to figure out the clues and get out of the room before time runs out.
Depending on what you're interested in, The Escape Game has a lot of different immersive themes. For example, you can solve a mystery at an underwater lab called The Depths, escape from a prison cell where you've been sentenced to life, find a stolen masterpiece, and much more.
14. Twilight Epiphany Skyspace
Twilight Epiphany" sounds like the name of a poem, and this place makes you feel like you're having an epiphany. It's at Rice University's Shepherd School of Music and combines different kinds of sensory wonder. cool, It's in a way that can't be easily explained, only felt. Twilight Epiphany Skyspace is the work of artistic genius James Turrell.
It's made with a very precise sound design and has an amazing pyramid shape. At dawn and dusk, the lights match those in the sky. It's a work of art and a true wonder. Visiting the Twilight Epiphany Skyspace in Houston, Texas, can be one of the most special things you do there.
15. National Museum of Funeral History
At this strange museum about death, people can learn about everything from the strange traditions surrounding the burial of a Pope to a recreation of Abraham Lincoln's state funeral.
Why go? Going to this museum might not be the most fun thing to do, but it's still interesting. The real thing to see here is the huge 1916 Packard graveyard bus, which was made to "eliminate funeral processions." It could hold a coffin, pallbearers, and 20 mourners, but it was quickly taken out of service after the weight in the back caused it to tip over on a hill in San Francisco, sending bodies, both living and dead, bouncing down the street like a real-life version of Coffin Flop.
16. Hit a summer festival worth its weight in sweat
Even if it's 90% humid, these summer festivals show that the show must go on. Summer 2022 events include Wine & Food Week (June 6–12), Pride Houston (June 25), Freedom Over Texas (July 4), Comicpalooza (July 15–17), Houston Brewology Beer Fest (July 23), Houston Restaurant Weeks (August 1–Labor Day), and the Galveston Island Wine Festival, which will be back in August.
17. Discovery Green
Locals see this 11.78-acre public city park, which was just fixed up, as a much-needed oasis in the city. It has a strong sense of community, with free yoga classes, story times for kids, movie nights, and regular concerts.
It also has a playground, free WiFi, reading rooms where you can sit outside, and a place where you can borrow games and balls if your family wants to play. You could also just have a picnic and lay down on the green, which slopes up and watch everyone else. A great day with family.
18. Museum of Fine Arts
Still, hankering for some more exhibitions and galleries? Then go to the Museum of Fine Arts. It is the largest cultural institution and has collections of nearly 70,000 pieces of American and Latin American art. The museum also has paintings from Europe, sculptures from the 20th and 21st centuries, and a lot more. You won't want to miss it, I'm sure.
If that's not your thing, head over to the Museum of Natural Science's Cockrell Butterfly Center. It's a big glass enclosure with thousands of different kinds of colorful butterflies. If you're hungry, go to The Breakfast Klub, one of the best diners in all of Texas. They have a tasty menu that you can't pass up. I love their wings and grits.
19. Downtown Aquarium
The Downtown Aquarium is a lot more than just a big aquarium with fish, sharks, touch pools, and educational displays. It is also a place for adventure.
The on-site Ferris wheel, aquatic carousel, and Shark Voyage adventure train are all fun for people of all ages.
Tickets to the Downtown Aquarium, which is one of the most popular things to do in Houston with kids, are often included in city-wide tours. Check out the different tours to see which one fits your trip best.
20. Chinatown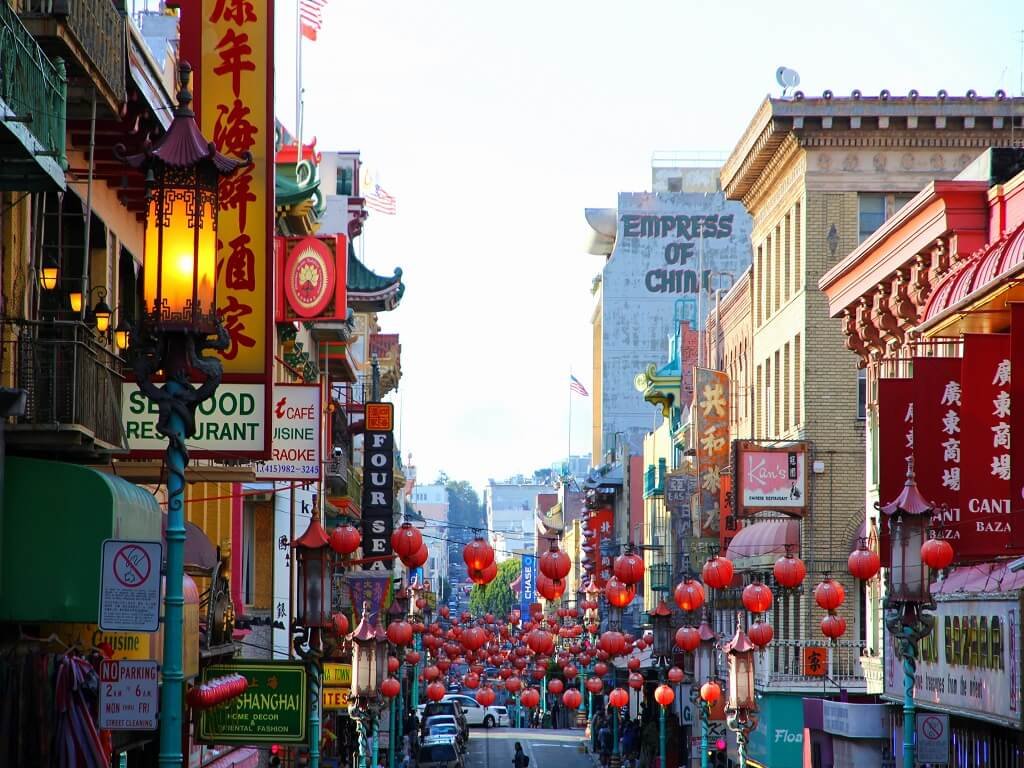 What is it? After Los Angeles, Houston has the second-largest Indochinese population in the U.S., so it makes sense to visit Chinatown, which brings together authentic and tasty treats from all over Asia.
Why go? For a culinary adventure, head to the busy area in the southwest of the city. Taste, see, and smell all the delicious things at the busy Hong Kong Food Market. After that, eat some dim sum at Ocean Palace or a hot bowl of vermicelli soup at Tan Tan. You can end your afternoon by taking a peaceful walk around the statues, gardens, and lotus ponds at Jade Buddha Temple. The district is very big. For the latest events and suggestions, visit Chow Down in Chinatown.
21. Turtle Races
In the summer in Houston, Thursday nights are only good for one thing: watching cute little turtles race out of a ring at Little Woody's Midtown. Turtle Racing is a lot of fun because there are Bucket Babes, a Turtle MC, prizes, and a rowdy race. As is betting a bucket of beer against your friends on which turtle has the silliest name.
22. The Health Museum
This is the place to go if you or someone in your family is interested in science or wants to learn more about it.
More than 2 million people have been to the Health Museum so far, and more than 22,000 schoolchildren have been there as part of a field trip.
One reason for this is that the museum has great hands-on health and science learning experiences, like a hands-on tour of the human body and real organ dissections, as well as a lot of new and exciting exhibits that change all the time.
Your kids can enjoy a trip to the cell lab, where they can do some simple and fun experiments, for a small fee.
23. San Jacinto Park
Moving away from Houston's downtown area? You can check out this beautiful part of the city by going to San Jacinto Park. Not only is the park a great place to take a stroll on a sunny day, but it also has a lot of history.
You can visit a museum and a monument at the San Jacinto Battleground State Historic Site, which is right here.
After you buy these tickets, you'll be able to look at the exhibits and learn more about how Texas broke away from Mexico in 1939.
Plus, the view from the top will be amazing! Just because of this, it is definitely one of the best things to do in Houston.
Go to Tacos Go Go for spicy tacos and quesadillas when you get back to Midtown. Again, the place isn't fancy, but the food is so good!
24. The Houston Graffiti Building
The Houston Graffiti Building is an excellent place for art lovers to take a new profile picture for social media.
It is near a few blocks of old industrial buildings, where almost every inch of the wall is covered in colorful street art, such as murals, slogans, scratchy tags, and a big sign that says "Houston."
It's in Houston's East End, not far from BBVA Compass Stadium. It's easy to fit into most 2- or 3-day trips, and it's worth going to see.
25. The Heights
This isn't a place to run in and grab something quickly. 19th Street in the Heights is for the shopaholic in all of us. When you plan your trip to Houston, Texas, make sure you have money for 19th Street. You can find great things, old and new, at 19th Street in the Heights. These stores are quirky, charming, and have lots of other good things. All that shopping is likely to make you hungry.
26. Montrose
What's that? This four-square-mile neighborhood has everything from tattoo parlors with neon lights to tree-covered bungalows and quaint coffee shops. There is nothing else like it on this side of Austin.
Why go? Spend an afternoon looking through its experimental art galleries or shopping at one of the unique shops along Westheimer Curve. The food scene is, of course, great. Kau Ba's Viet-Cajun restaurant and bar is our top pick. It's a great place to have brunch.
27. Spend some time on the island
Galveston Island's beaches are nice any time of the year, but there's something special about putting your toes in the sand in the summer. Also, it's probably very, very hot right now, and even though the Gulf waters aren't exactly clear, taking a swim in them will help cool you down.
28. Fast Track Amusements
This family entertainment center is perfect for people who want to blow off steam, show off their skills, and just have a good time. This place has indoor and outdoor fun for everyone, with arcade games, mini golf, laser tag, and go-karts that look like Formula 1 cars.
Fast Track Amusements is a great place for the whole family to go. The staff is friendly and helpful, and the place is very clean. There are table, video, and pinball games, as well as fun games like Godzilla Wars JR, Wacky Gator Super Speedway, and Awesome Rat for the kids.
29. Galveston
If you want to get away from downtown Houston, you can hop in your car and drive to Galveston on the coast. It's a place where you can spend all day because it has beautiful beaches, a cheesy amusement park, and a pleasure pier. Galveston has a lot of cool things to do and see and is a great place to get away from the city.
You can't leave Galveston without going to some of its best beaches. East Beach, Stewart Beach, Porretto Beach, and San Luis Beach are some of the best. Just remember to bring sunscreen, because the wind can make you think the sun isn't that strong.
Oh, and don't forget to check out the historic East End of Galveston and the beautiful Bishop's Palace, which is sometimes called Gresham's Castle.
It dates back to the 1800s and is so beautiful to look at.
30. See everything on a hop-on-hop-off bus
You're only there for a few days? You don't want to rent a car and deal with the traffic? Then you should take a Hop-on, Hop-off bus tour.
With stops all over town, the double-decker buses go to all of the city's most popular places, like Buffalo Bayou, the Theater District, the Museum District, BBVA Stadium and Minute Maid Park, and many more.
The pre-recorded audio narration makes it educational, and the open-top is a great way to get a tan.
31. McGovern Centennial Gardens
If you just wanted to see the gardens in Houston, Texas, you wouldn't leave.
McGovern Centennial Gardens are one of the best parts of Hermann Park. They are so much fun because they show how many different kinds of plants there are.
McGovern Centennial Gardens are one of the best things to do in Houston. You can see beautiful flowers and trees. They are all part of a huge and carefully designed ecosystem. The gardens can be used for weddings and other special events.
32. Ninfa's Original on Navigation
What's that? The fajita is said to have been invented in Houston, and the restaurant that came up with the idea is still serving it today.
Why go? Original Ninfa's has been around for so long that its slogan is "the best Mexican food in Texas since Texas was in Mexico." This isn't just hype, either; the food here is amazing, especially when you get it with the famous "off the menu" toppings. Some of the best margaritas in town are also served there.
33. Take a picnic on the stage
One of the best free things to do in Houston is to go to the open-air Miller Outdoor Theatre, which is one of the city's crown jewels. During the summer, the theater hosts live jazz, ballet, Motown concerts, and musical theater, among other things. Come early with a blanket, some wine in a box, and some local cheeses to have a picnic on the lawn, or reserve a free ticket to get one of the covered seats.
34. Minute Maid Park
Minute Maid Park is home to Houston's Major League Baseball team, the Astros. It is now famous for being the first place where a major league team plays on natural grass outside. This exciting renovation was approved by their 3 million fans, who now come to take advantage of the 242 ft high retractable roof, which is another first and brings open-air baseball to Houston for the first time in over 35 years.
A great place for the whole family to go because there will be lots of fun to be had no matter the weather. For the parents, there is a Happy Hour Beer outlet in Left Field with a wide range of beers. There is also a great BBQ and a lot of food to choose from.
35 Gerald D. Hines Waterwall
The Gerald D. Hines Waterwall is a place you can't really miss if you're in Houston. It's a man-made waterfall, but it has a lot of power and is a really cool place to visit next to the Williams Tower. Be careful, though, because if the wind changes direction, it might start to rain.
Also, it's not too far from the Galleria, where you can shop until you drop at its 400 shops. There are some Texan brands, but there are also a lot of international ones, like Burberry, Chanel, and Gucci, to name a few. After shopping, get a table at Caracol. Their "ranch water agave" cocktail and seared scallops (I think the dish is called "Callo De Hacha") are both delicious.
36. scavenger game
If free walking tours and segway rides seem too common, try a fast-paced, competitive scavenger hunt as a different way to see the city.
There are a number of companies that offer games like the Amazing Race. These games are all run from your phone and take you to some of the city's most famous landmarks as well as some of its most underrated hidden gems.
37. House of Pies
If you want to have a sweet time in Houston, Texas, you should go to House of Pies. Its name might be a bit too modest because it's more like a "Palace of Pies."
38. The Hobby Center
What is it? This non-profit organization shows off Houston's thriving performing arts scene. Their goal is to make Houston known as a world-class cultural center. The complex has two rooms for performances and a high-end restaurant for people who want to spend the night there.
Why go? If you're looking for a reason to get dressed up and see a show, think of The Hobby Center as Houston's version of Broadway if all of Broadway could fit in one building. This place has everything: hits like Tootsie, Hadestown, and Hamilton, as well as drag shows, parodies, and treats for the holidays.
39. Pinch. Peel. Suck. Repeat
It's a rite of passage in Houston to pinch, twist, and defeat a big pile of mudbugs, as well as suck the head dry. Even though peak season is almost over, there's still time to get your hands dirty. Some of our favorite places to get Cajun mudbug boils in town are BB's Tex-Orleans, Boil House, and Crawfish Shack. Viet-Cajun restaurants like Crawfish & Noodles, Cajun Kitchen, and Crawfish Cafe are also a must.
40. Cockrell Butterfly Center
The Cockrell Butterfly Center and Brown Hall of Entomology has a huge number of species and is a great place to learn about bugs for kids and anyone else interested in them. It is fun for the whole family and teaches everyone something new.
The center has a living butterfly habitat with amazing examples of some of the strangest arthropods in the world. There are also fun quizzes and games that you can play with other people. And here are some helpful tips: look under leaves as you walk through the area and take the time to read about the life cycle at the entrance to the center, where you can see chrysalises in their different stages. And wear colors that stand out. Then, the butterflies will probably land on you.
41. Go full Western
You've reached Texas. That means it's a must to embrace the cowboy and cowgirl culture.
Horseback riding adventures are offered at a few ranches on the outskirts of the city. Guests are taught not only how to ride a horse, but also how to take care of it.
Even if you've never been on a horse before, an experienced instructor will make sure everyone has a good time.
42. Speedy's Fast Track
Want to have fun at an amusement park but don't want to spend too much?
Come to Houston, Texas, to Speedy's Fast Track. Speedy's Fast Track is a great place to go with your family. You can play mini-golf and pool there, but the go-karts are the best part. There are even two-seater karts.
43. The "Houston is Inspired" mural
What is it? The famous mural at 520 Travis Street shouts, "Inspired, hip, tasty, funky, savvy!" and has become a kind of photographic flag for the city.
Why go? This bright, beautiful picture isn't just good for Instagram; it's also meant to boost local pride by drawing attention to some of the city's best-known features, right here in the Market Square District. It sends a clear message: "Houston, we don't have a problem."
44. Go absolute beast mode on a Filipino-style Kamayan
Over at the epic new Post-Houston, which has a food hall, concert venue, and rooftop with great views of the Houston skyline, Soy Pinoy is doing something special to introduce more people to Filipino food. They've created a new menu in collaboration with Top Chef and James Beard Award-winner Paul Qui, who owns Soy Pinoy, and Tom Cunanan, who's been praised for his modern takes on Filipino food. Family-style Kamayan ("by hand") platters with Lechon, chicken install, sisig, oxtail, and lumpia, or Dampa-style platters with whole fish, calamari adobo, fried shrimp, and tuna and shrimp ceviche, is a great way to try a little bit of everything.
45. The Galleria
When everyone in the family needs to do some serious shopping, a trip to The Galleria should do the trick. It was designed to look like Milan's beautiful Galleria Vittorio Emanuele. It has over 400 high-end stores, great restaurants like Cheesecake Factory, Chili's, and White Oaks Kitchen, a full-size ice rink, a state-of-the-art children's play area, seven beauty salons, and a lot more. It's not a surprise that it's the biggest mall in Texas. There is something here for everyone in the family, from Valentino and Gucci to Prada and La Perla.
Frequently Asked Questions (FAQ) about Fun Things To Do In Houston
Why is Houston so special?
The Lyndon B. Johnson Space Center is in Houston. It's where the American astronaut corps is based, and it's also where many astronauts from other countries get trained to go to space. It's a big place for research and jobs, and it's also where Mission Control for manned spaceflight trips is located.
How safe is Houston?
RISK IN GENERAL: MEDIUM. Overall, Houston is a safe city. Most crimes happen in sketchy neighborhoods and other places that tourists don't want to go. But be careful around tourist spots, where pickpockets are a problem, and keep an eye out for anything that seems odd wherever you go.
What do people visit Houston for?
Houston is full of fun things to do and interesting places to see. Buffalo Bayou is a great place for people who like to be outside. The Houston Zoo and Children's Museum are great for families, and the Art Car Museum and Menil Collection are great for art lovers.
Is Houston worth visiting?
Houston is probably one of the most well-known cities in Texas, and it's a great place to spend a weekend. It's near the Gulf of Mexico, has a long history, and has a lot of cool places to eat. It's one of the fun US cities to visit for a short trip.
Is Houston a good place to party?
As you might expect in a city as big, busy, and diverse as Houston, there are places with great nightlife you just have to know where to look. Like in any big city, there are some neighborhoods you can't miss and some you should avoid when it comes to drinking.
Is downtown Houston Safe?
Downtown Houston is usually safe after dark, and you can go to a club, bar, or restaurant. However, you should be aware of your surroundings, stay away from anyone who seems suspicious, and if you can, carry pepper spray for extra safety.
What is the number 2 attraction in Texas?
Padre Island National Seashore, at number two, is a great place to take a nice walk. Gruene Hall in New Braunfels, at number three, is a great place for tourists to get a feel for a small Texas town.
Is San Antonio or Houston Better to visit?
Houston is a popular place for people who want to party late into the night. The bars, dance clubs, and concert halls are at their best on the weekends.
Where is the hood in Houston Texas?
Kirby Drive and the South Loop West Freeway surround the Main Street and Murworth Drive neighborhood. South Main Street is known for being poor and full of crime, and the average income of people who live there is below average.
What is Houston known for food?
Most people think of Texan BBQ as baby back ribs and briskets, but you should also try the pulled pork if you're in Houston. I especially like the South Texas-style pulled pork, which is covered in spicy barbecue sauce.
Is Houston worse than Chicago?
Even though there were a lot more murders in these two cities in 2020 than in 1992, the murder rates were still 79% and 72% lower than they were in 1992. In 2020, Houston had a murder rate of 17.3 per 100,000 people, and Chicago's murder rate was back up to 28.8 per 100,000 people.
Is Chinatown in Houston Safe?
Even though there are a lot of good reasons to live in this area, safety is still a concern. Each year, there are 50 violent crimes and 149 property crimes in Chinatown Houston. This means that there are 12.75 violent crimes per 1,000 residents and 38 property crimes per 1,000 residents.
Is Sugar Land Texas Safe?
A recent study by the New York-based research firm AdvisorSmith found that Sugar Land is the second safest midsize city in the United States. The study used FBI crime report statistics and population data from September 2020, which includes crimes committed in 2019.
Where does Drake stay in Houston?
But real Drizzy fans know that when Drake comes to town, which seems to be quite often, he only stays at one place: Hotel Derek. Now, the luxury boutique hotel in the posh River Oaks District is showing Drake some love with a new line of merchandise.
What neighborhood in Houston is Beyonce from?
Beyoncé was born in Houston's Third Ward, which is one of the city's six historic wards, and became the center of the city's African-American community in the 1970s. In the video for "Pretty Hurts," from her 2013 self-titled album, Beyoncé played a beauty-pageant queen from the Third Ward.
What is a super neighborhood in Houston?
Houston has been divided into 88 Super Neighborhoods where residents of neighboring communities are encouraged to work together to identify, plan, and set priorities to address the needs and concerns of their community.
Is South Park Houston Safe?
The safety and relationship between law enforcement are very poor. Discrimination between residents and the police is very heavy. The education goals for the children are very low. There is a high crime rate, and the streets will send your car to a repair shop if you don't know how to avoid them.
How old do you have to be to go to clubs in Houston?
Most places that are mostly bars will have a minimum age of 21. However, music venues and some dance clubs will let people as young as 18. I remember a few music venues in Houston is "all ages" back in the 1990s, which meant that young teens could go in without their parents.
Read More:
33 Best Things to Do in Badlands National Park
33 Best Beaches in Malibu, California