Dubai is a city of surprises and mind-blowing wonders, both in opulence and beauty. There are many attractions in the emirate to explore, hidden gems on the outskirts, and the hustle and bustle of an Arabian city to discover. While Dubai is a city of superlatives, it is also a city of endless opportunities to explore. With so much to see and do, it can be hard to know where to start. Luckily, we have put together some of the most popular Dubai experiences which are a must-visit on any Dubai holiday.
1. Burj Khalifa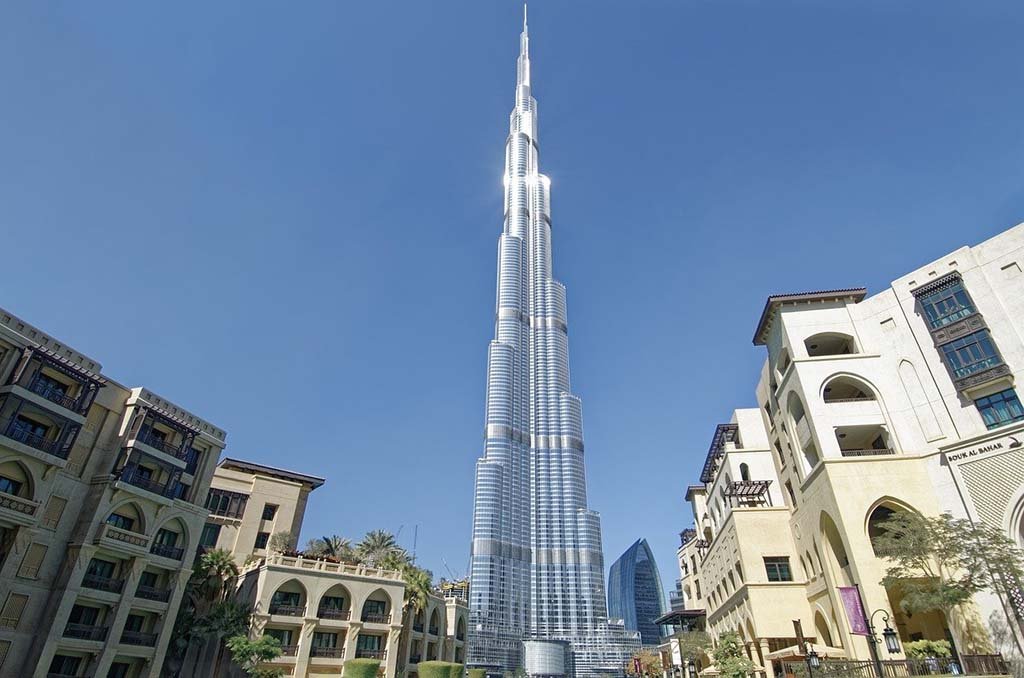 Let's start this list with Burj Khalifa – the most talked about, the iconic attraction of Dubai. The Burj Khalifa continues to hold the undisputed title of the tallest tower in the world, and it is a Dubai tourist attraction that is unmissable during a Dubai visit. It is located in Dubai Downtown, alongside Burj Lake, where the graceful Dubai Fountains add elegance to the entire arena. Get your camera ready and photograph the tower in its entirety. You can elevate your experience by ascending to the 124th floor of this tower for an "At The Top – Burj Khalifa" experience. Here, you stand at the highest observatory deck in the world, viewing unparalleled views of Dubai city.
2. Aquaventure Water Park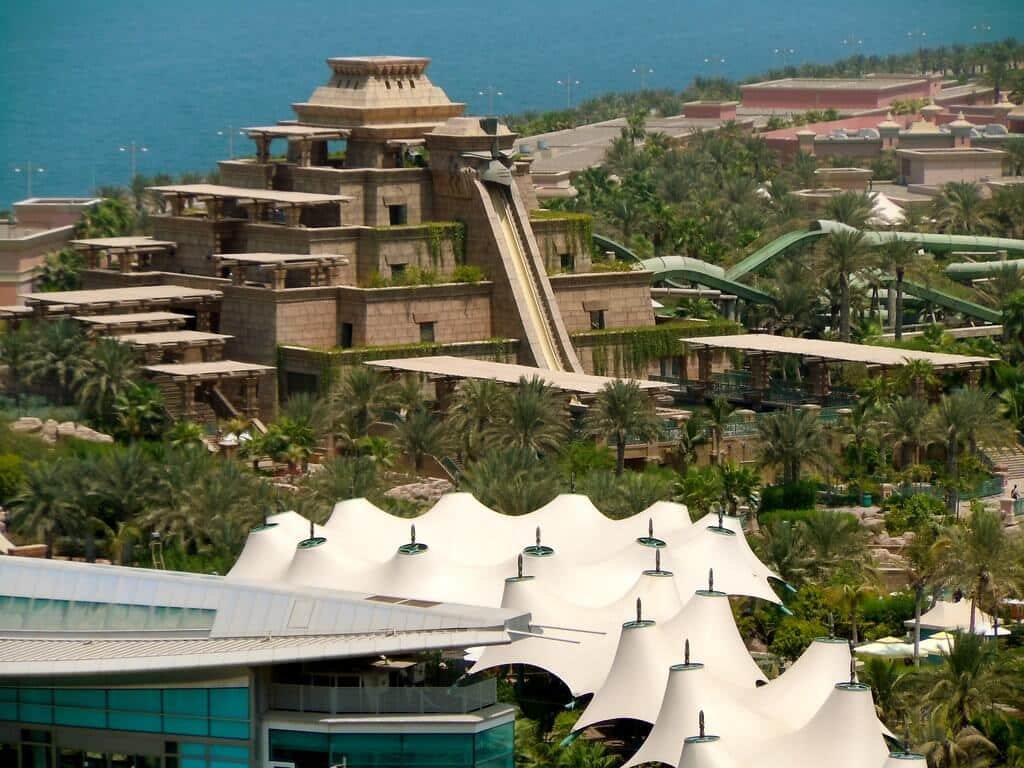 Splashy water fun awaits you at Aquaventure water park. Located at Atlantis the Palm Dubai, this fascinating water park offers over 100 water thrills and high-speed rides. In addition to adrenaline-rushing, near-vertical water tube rides for adventure enthusiasts, families and kids can enjoy splash areas, multi-user tube rides, wave pools, and a ride on the longest artificial lazy river ever constructed in a water park. Additionally, there are nice cabanas and a secluded beach area at this water park to relax.
3. Museum of the Future

Among Dubai's many museums, the Museum of the Future stands out for its distinctive approach to displaying the future rather than reflecting on the past. Its distinctive architectural design of a gleaming metallic oval structure engraved with Arabic quotes instantly captures your attention. The theme centers on the future of humanity and how current issues can be resolved using inventive technology and science to ensure that humanity will have a sustainable future. The entire museum is comprised of galleries, exhibitions, and simulations created with cutting-edge technology and innovative scientific ideas. Since its opening in 2022, this tourist attraction in Dubai has become one of the most popular places to visit.
4. Dubai Miracle Garden
During the cooler months, don't forget to visit Dubai Miracle Gardens – the world's biggest flower garden. You read that right! A gorgeous floral oasis opens annually in Dubai from October to March. Millions of blooms skillfully transformed into breathtaking dioramas and installations are a sight to behold! It is the perfect spot for insta-worthy photos or a stroll away from the bustling Dubai skyline.
5. Dubai Mall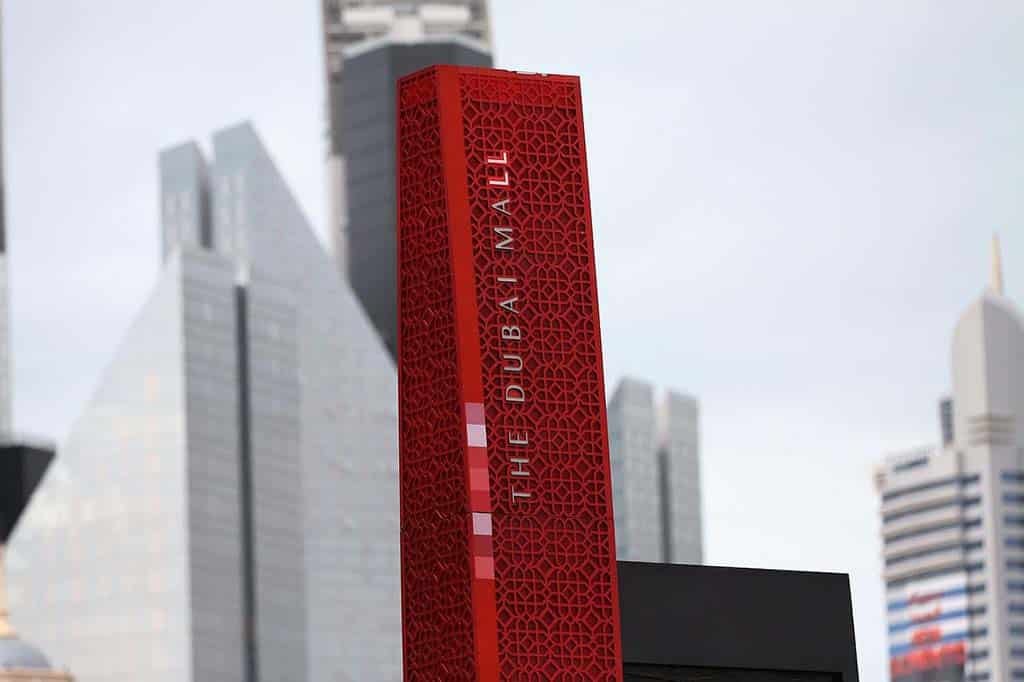 A Dubai trip isn't complete without shopping in the emirate, and the Dubai Mall is the best place to splurge. Featuring over 1000 retail stores and around 200 restaurants and cafes, Dubai Mall is the ultimate shopping and dining destination. There's more! The mall offers some of the most exciting recreation experiences, including a virtual reality park, a massive aquarium, and a mini city where children can pretend to be grownups!
6. IMG Worlds of Adventure

Boasted as the largest indoor theme park in the world, IMG Worlds of Adventure combines the fantastic worlds of MARVEL and Cartoon Network. IMG Worlds tickets also include access to the Lost Valley to experience dinosaur-era adventures. At any time of year, IMG Worlds of Adventure is the ideal place for families to visit while on vacation in Dubai.
7. View at The Palm

The sprawling palm-shaped man-made island of Palm Jumeirah is one of the biggest engineering marvels of Dubai. It looks stunning from a distance, and the 'View at the Palm' experience offers a panoramic view of the island. At 240 meters high on the 52nd level of Palm Towers, this observatory deck offers stunning 360-degree views of Palm Jumeirah that will stay with you long after your Dubai trip is over.
8. Dubai Creek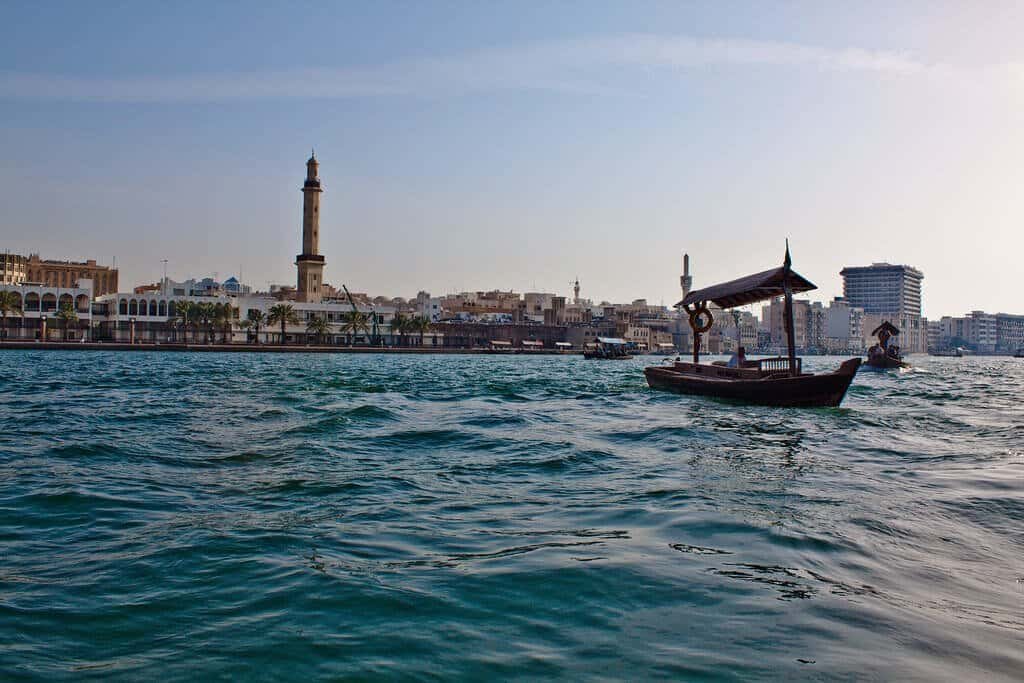 Step back in time to a Dubai where traditional flair reigns. At Dubai Creek, you get a glimpse of Dubai without any glitz and glamour. Visit Dubai Souks to shop at rustic bazaars, explore Al Fahidi Historical Neighbourhood and Al Fahidi Museum, and take in views of Old Dubai on board a traditional Arabian wooden dhow that meanders through the creek, offering a stunning view of the Old Dubai and majestic modern Dubai skyline.
9. Ain Dubai
The brand new addition to Dubai's ground-breaking feat, Ain Dubai offers breathtaking views of the Dubai skyline from different angles. A 40-minute ride in a spacious pod offers spectacular views of the Persian Gulf, the gorgeous shorelines, and the skyline dotted with iconic Dubai architecture.
10. Hatta Wadi Excursions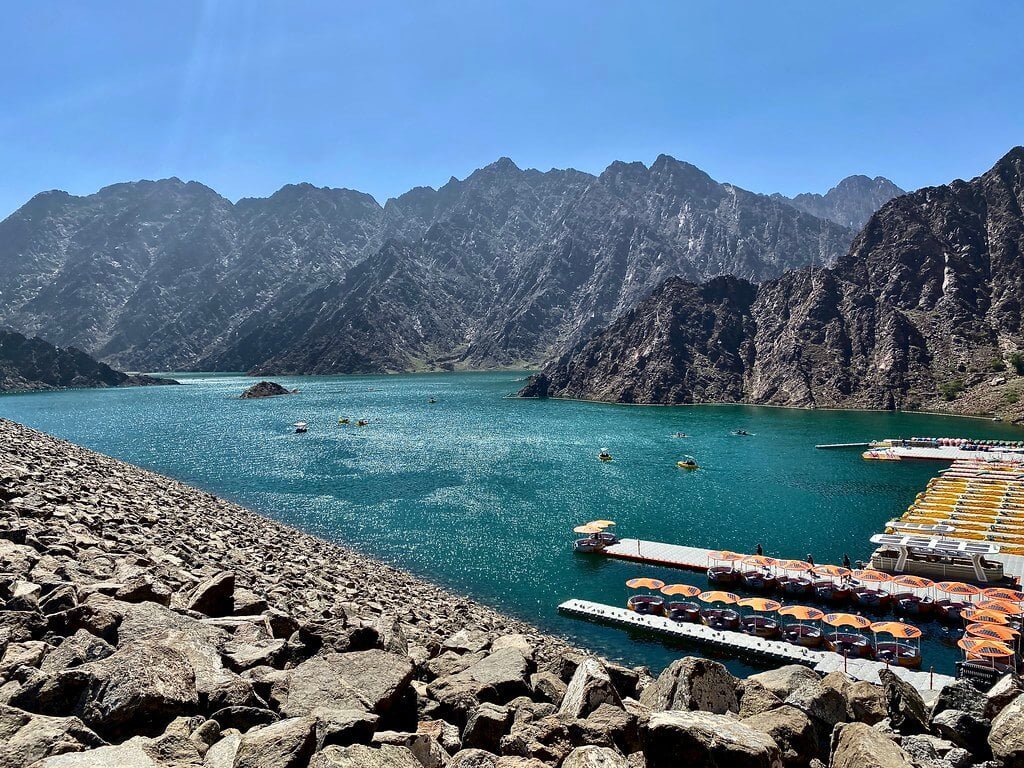 While Dubai city has many attractions, the outskirts offer some amazing experiences as well. Just one hour from Dubai city, Hatta Wadi offers a completely different landscape of rugged mountains, shallow pools, and serene valleys. It's the perfect place to escape modern life, enjoy nature, take part in mountain adventures, and stay in glamping experiences under the Arabian sky.
Tips for Dubai visitors
Best time to visit
Dubai is a desert city. This region has a dry, hot climate that fluctuates in temperature throughout the year. Thus, the summer months from April to August are not recommended for visiting the emirate. From September to February, the weather is cooler and pleasant, which is ideal for exploring the city and participating in outdoor events and festivals. Dubai is at its best during this time, but it is also peak tourist season, so prices for travel services and accommodations can be steep. You can visit Dubai at an affordable price and with reasonable weather from September to November.
Dress Code
Dubai is not as strict in dress code as the other emirates of the UAE. However, care should be taken to wear appropriate apparel which does not offend locals. Religious places and certain attractions would demand a proper dress code and the same should be obliged to avoid any hassles.
What not to do in Dubai

Before arriving in Dubai, it is important to understand the dos and don'ts. The emirate has a list of inadmissible goods which includes certain medicines and even poppy seeds. To avoid getting into trouble with the law or facing penalties, it's wise to know what you can take to Dubai. Public displays of affection, drinking in public, and taking photos of locals without their consent are all frowned upon by the locals and should be avoided.
Conclusion
There is something for everyone in Dubai. Every mood and every interest is catered for, from theme parks to beaches to souks! On your Dubai vacation, you should include a medley of these things to see, do, and explore to get an in-depth understanding of the emirate and its culture.