Recently, a very popular trail that goes in three countries has been very required and hiked by many trekkers around the world. It is called "Peaks of the Balkans" trail, a 192km cross-border trekking that mostly leads in a very remote and wild borderland area of Albania, Kosovo, and Montenegro. By using shepherd paths and footways, the trail winds through high alpine mountains up to 2300m above sea level. You'll leave civilization far behind as you trek for instance, to Cerem and Doberdol, the most remote areas in Albania.
Many trekkers do completely trail in just 10 to12 days. Also, it is possible to do just a section or combine some parts of the trail. Similarly, you always can start the trail from any of these countries: from Plav (Montenegro), Peja (Kosovo), or Shkoder (Albania).
Thus, in just 48 hours, we will introduce you to a very good combination of the trail and the possibility to climb the two of the highest peaks of Kosovo and Montenegro, and the three border peak of these countries.
Read More: Best Time to Visit Acadia National Park for Fall Colors | Travel USA
Day One:
Hiking up to the highest peak of Kosovo then crossing the border to Albania.
On the first day, we will climb the Gjeravica summit 2656m (8714 ft). On the way up to the summit, we will have a good chance to swim in a glacial lake, 2300m.
From the top, we'll have spectacular views of the Albanian Alps, Prokletije, and nearly all of Kosovo's mountains. After reaching the summit and spend some time on the top, we continue walking through another glacial lake with a heart form, then slowly will walk on the ridge of the Albanian border to reach the summit of the border peak. From the summit, we walk down to Doberdol, an alpine pasture and a very remote area with no electricity, no signal.
Day two and day three:
Trek from Doberdol to Cerem and climbing the highest peak of Montenegro.
Walking from Doberdol to Cerem is a relatively easy trail. You definitely leave civilization years behind as walking through those summer villages. The next day, we will climb the Kollata summit, the highest peak in Montenegro. Beautiful panoramas await us as we reach the summit. This trail is relatively challenging. After the summit, we will end up in Valbona Valley National Park, Albania part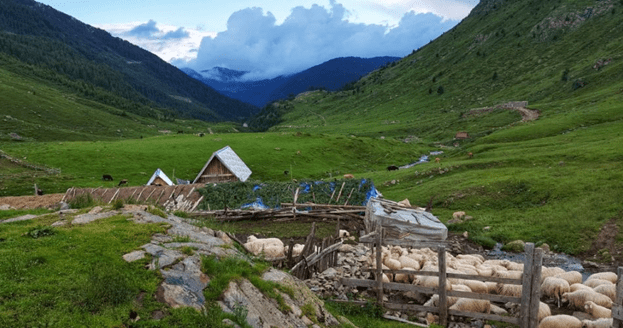 Read More: Austria 10 Days Itinerary | Best Places To See In Austria
Day four:
Boating in the scenic Komani Lake. Our adventure ends in Shkoder, Albania.
Today starts with an early breakfast before we head off on the last day of our adventure. We take a ferry through Komani Lake, known as the Thailand of Albania. Then, as we approach, from our ferry, we admire the immensity of the river and its myriad shades of blue. Isolated from high peaks, the blue water of Shala River offers adventurers a panorama of those that resemble Thailand's remote.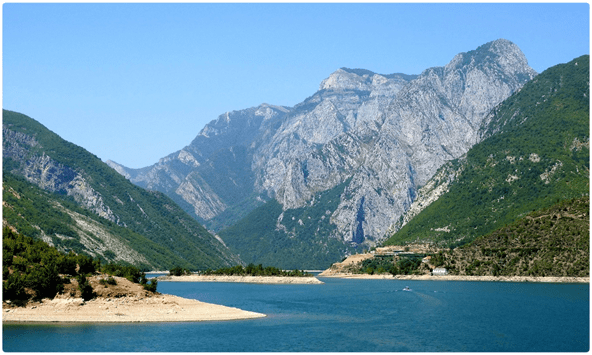 Our knowledgeable guide leads you on a fascinating city tour and will introduce to mountains, the culture, history, the city of Shkodra, the next day tours, and other info for Albania in general. After lunch and a bit of rest, we enjoy a guided tour of the ancient city, exploration takes us to many of Shkodra's most notable sights including Castle Rozafa; Saint Stephen Church; Lead Mosque; Mesi Bridge; Orthodox Church; Ebu Bekr Mosque; The Catholic Cathedral and numerous historic buildings to explore.
This marks the end of the tour and there are plenty of possibilities to take from Shkoder. You can stay overnight in Shkoder; one hour drive to Podgorica, Montenegro, or 2 hours' drive to Tirana, the capital of Albania.