Frederick Law Olmsted, who designed New York's Central Park, was skeptical in 1865 when he saw the piece of land that San Francisco Mayor Frank McCoppin wanted to turn into a huge city park. On the edge of town, there was a stretch of 1,013 acres of ugly, questionable sand dunes that were blown around by strong winds coming off the dark gray Pacific. Even though he could have made a park bigger than the one in New York before he finished his first masterpiece, the landscape architect turned down the job.
But Olmstead would have to laugh and change his tune a hundred years later when he saw what Golden Gate Park had become: from bonsai trees, buffalo, and redwoods to Frisbees, free music, and free spirits, when San Francisco's backyard became the center of the Summer of Love in the 1960s. Even now, it seems to have most of the things that people love about their city.
You could walk around the park for a week and still not see everything. However, each visit is a chance to walk through San Francisco's history, from the oldest parts of the park at the eastern end to the surf spots on the Pacific coast where the park ends.
The History of Golden Gate Park
As much as the Golden Gate Bridge in San Francisco was called "The Bridge That Couldn't Be Built," the land that was once called the "Outside Lands" wasn't a good place for a park. William Hammond Hill, a field engineer, and John McLaren, a master gardener, worked together in 1871 to make Golden Gate Park.
The Japanese Tea Garden, the San Francisco Botanical Garden, the de Young Museum, and the California Academy of Sciences are just some of the most popular places to visit in the park today. More than 24 million people visit Golden Gate Park every year, making it the third most-visited city park in the U.S.
Discover Golden Gate Park
The talk is true. People say that Golden Gate Park is as great as they say. Explore this famous park's 1,017 acres, which include lakes, meadows, and places to do fun things. Everyone can find something to do in Golden Gate Park.
Drive
If you want to do everything there is to do in Golden Gate Park, you should get a car. Even though the shuttle is nice, it doesn't run during the week. Also, parking will be much easier during the week, so hopefully it won't be too hard to find a spot.
Vehicle parking in Golden Gate Park
In the park, there are more than 4,700 places to park on the street. There is parking for people with disabilities at the McLaren Lodge, the Music Concourse (behind the Bandshell), the intersection of MLK Drive and the Music Concourse, and the JFK/Transverse Drive. There are 800 spots in the Music Concourse garage, which costs $33 for the day, and more than 4,700 spots on the streets around the park. The main parking lot for the SkyStar Observation Wheel, the De Young Museum, several gardens, and Cal Academy is the Music Concourse garage. It is on the corner of Fulton Street and 10th Avenue and is open from 7 a.m. to 7 p.m., seven days a week.
Parks For The People
Experience a park that is so full of life that it has 19 different ecosystems and more than 2,000 different plant and animal species. Go on a hike, enjoy a view, have a picnic, or learn about the history of California's native cultures, Spanish colonization, the Mexican Republic, US military expansion, and the growth of San Francisco, all of which happened over hundreds of years and overlapped. All of this and more is waiting for you at the park, so go out and find it.
how to go golden gate park
Golden Gate Park: By car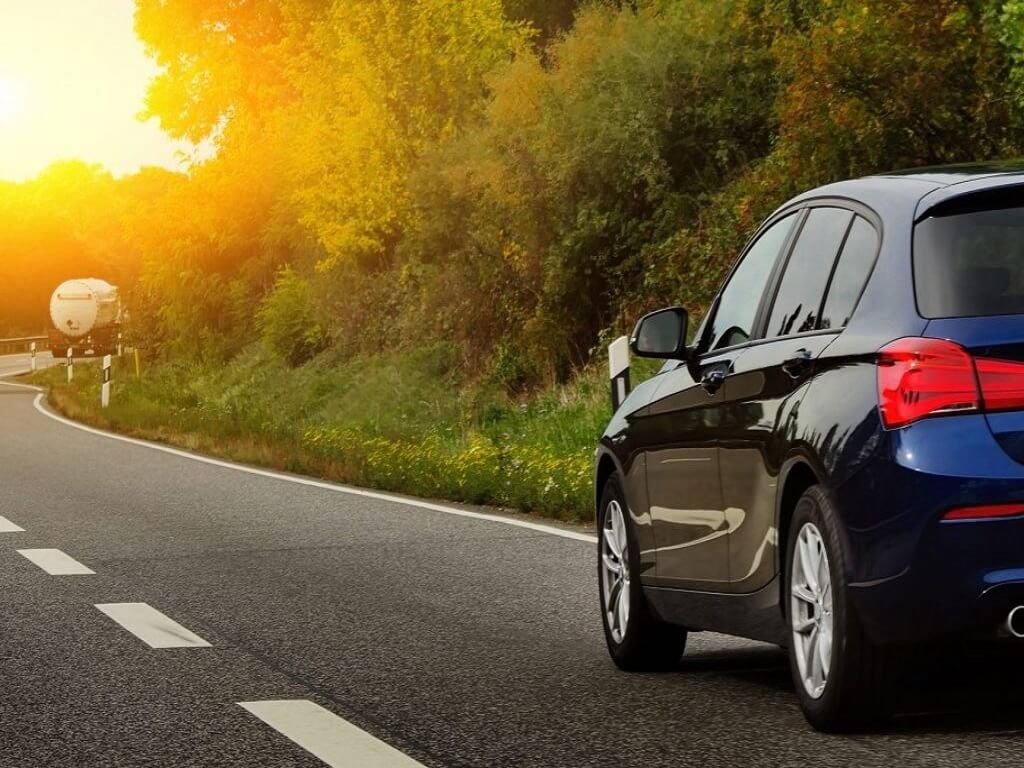 If you've never driven in San Francisco before, I'd suggest that you take the bus or train. If you drive, it's pretty easy to get to the park, but parking can be hard, especially on weekends and during events. Along John F. Kennedy Drive, Martin Luther King Jr. Drive, and some side streets in the park, you can park for a certain amount of time. However, these streets tend to get crowded and are sometimes closed on weekends. The Music Concourse Garage, which is open every day and has a paid entrance on the south side of Concourse Drive and Martin Luther King Jr. Drive, is another place to park. You can also park at Ocean Beach or at the UCSF Medical Center Garage near 3rd Avenue and Irving Street.
Golden Gate Park: Public transit
There are a few bus stops and street car stops in or near the park that are run by MUNI. The MUNI #44 O'Shaughnessy bus stops at the Music Concourse on Tea Garden Drive (southbound) across from the California Academy of Sciences and in front of the Academy of Sciences on Music Concourse Drive (northbound). The #5 Fulton bus stops at 8th Avenue and Fulton Street, just outside the park. The N-Judah Muni Metro streetcar stops at 9th Avenue and Irving Street. It can be used by people in wheelchairs. But keep in mind that the above stops are for people who want to get off near the middle of the park. If you want to get off somewhere else in the park, you might want to get off at an earlier or later stop. You can check MUNI schedules and plan San Francisco public transportation here.
Walk
People may think it's easy to walk from one end of Golden Gate Park to the other, but the park is SO MUCH BIGGER than most people think. From east to west, the park is a huge three miles long and about a half mile wide from north to south. It will take a long time to get from one place to another.
Don't think you can walk from one end to the other (unless you're wearing really comfortable shoes and want to take a lot of steps!).
That's where a map comes in handy. You'll see that a lot of Golden Gate Park's sights are close enough to walk to. The new SkyStar Observation Wheel, the deYoung Museum, the Japanese Tea Garden, the Shakespeare Garden, and Cal Academy are all very close to each other. Also, it takes about 15 minutes to get to the Conservatory of Flowers.
The Park's Hidden Treasures
Even though there are a number of must-see places in Golden Gate Park, visitors will be surprised to find other hidden treasures in the park. Go to Stow Lake, where you can rent a boat, to see the park from a different point of view. On Strawberry Hill, the highest point in the park, which is in the middle of Stow Lake, the views are also beautiful. And don't forget to meditate at the Golden Gate Bridge Pavilion, which looks like a Chinese temple and was given by the city of Taipei as a gift to honor the first Chinese people who came to America.
Golden Gate Park Bike and Skate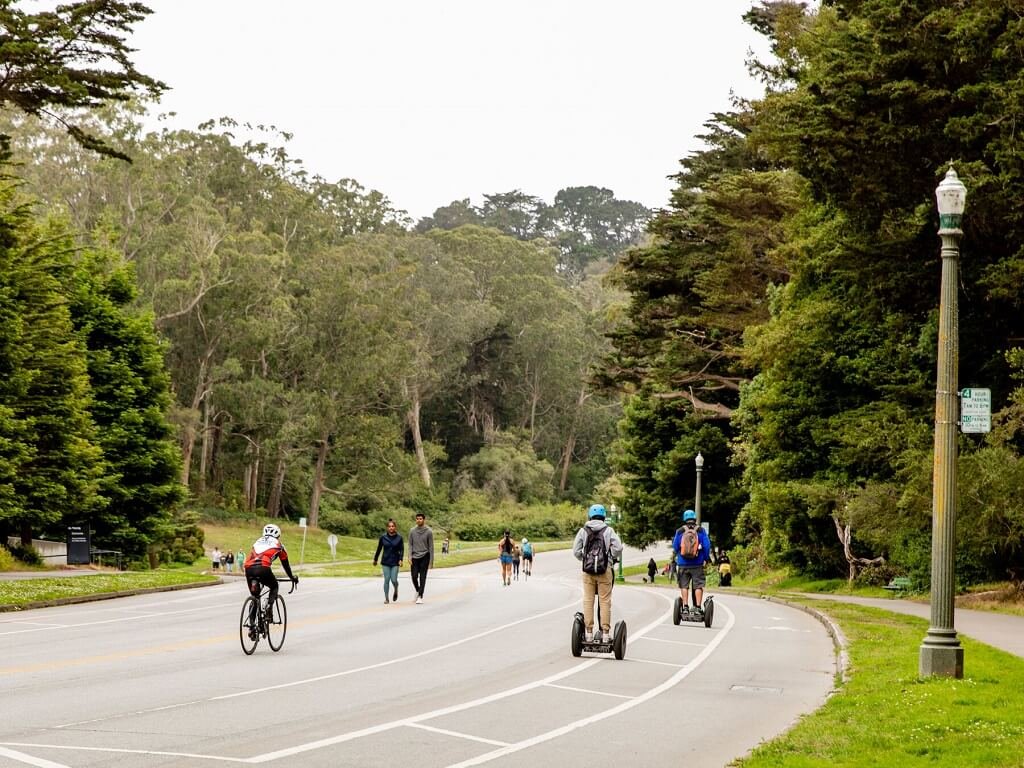 This place to rent bikes and rollerblades has been around for decades. This is a local business that has been giving people bikes and roller skates/rollerblades to use in the park at a convenient location on Fulton Street and 7th Avenue (3038 Fulton Street).
It's right across the street from the park and near major attractions like the de Young Museum, Academy of Sciences, Tea Garden, and Conservatory of Flowers.
This is a friendly family business. When my son was young, I would rent skates from them. They rent bikes at the best prices.
It's right across from one of the most popular places to bike and skate in the park: JFK Drive, which is closed to cars on Saturdays and Sundays from April to September and on Sundays all year round.
Skater Dance Party
It's also close to a place where skaters gather to skate to music or learn how to skate. This area is off Fulton and right next to 6th Avenue. See Orange Dot on map above.
Top 22 Attractions in Golden Gate Park
1. California Academy of Sciences
Golden Gate Park's crown jewel is the California Academy of Sciences. It is San Francisco's most popular museum, and it is actually four museums in one. Here, you can watch the butterflies in the four-story rainforest, learn about different kinds of fish in the Steinhart Aquarium, and look at the living roof of the museum. You can also see a show at the planetarium, feel what an earthquake is like, and look at the displays at the natural history museum. This is just a small taste of what the California Academy of Sciences has to offer.
2. Golden Gate Park: Spreckels Lake
Walk around Spreckels Lake, but watch out for the goose droppings! It's not as well-known as the very popular Stow Lake, which means it's much quieter here! On the lake, there are a lot of ducks, and if you're lucky, you might even see some turtles. Since the SFMYC Boathouse is right here, you might see model boats that are controlled by a remote. Races are always fun to watch!
It's also close to the Bison Paddock, so you should go see them before or after.
3. Conservatory of Flowers
Since 1879, this historic building in Golden Gate Park has been home to rare tropical flowers and plants from all over the world. Open Tuesday through Sunday from 10 a.m. to 4 p.m., and on holidays other than Thanksgiving and Christmas.
4. The de Young Museum
The de Young museum has an amazing permanent collection of American art from the 17th to the 21st centuries, modern and contemporary art, photography, international textiles and costumes, and art from Africa, Oceania, and the Americas. From the Observation Level on the ninth floor of de Young's Hamon Tower, you can see San Francisco and the Pacific Ocean in all directions. Open Tuesday through Sunday from 9:30 a.m. to 5:15 p.m., and until 8:45 p.m. on Fridays from March to November. Most Mondays and holidays, it's closed. Tickets to special exhibitions can be bought for an extra fee. Prices, hours, and schedules can change.
5. The Conservatory of Flowers
When you enter the park from the east, the Conservatory of Flowers will be the first big thing you see, and it's impossible to miss. Just look for the huge flower clock and the beautiful glass greenhouse from a long time ago. It is not only one of the most interesting buildings you will see, but it is also the oldest building in the park. It was finished in 1879 and is now a National Register of Historic Places landmark.
This building's Victorian style is beautiful on its own, but you should also take the time to walk through it. It has 4 different rooms with different kinds of exotic plants in each one. A special exhibit that changes throughout the year is also there. The Flower Conservatory is open from 10 a.m. to 6 p.m. (till 4:30 p.m. in winter). Prices and other information can be found on their website.
6. Japanese Tea Garden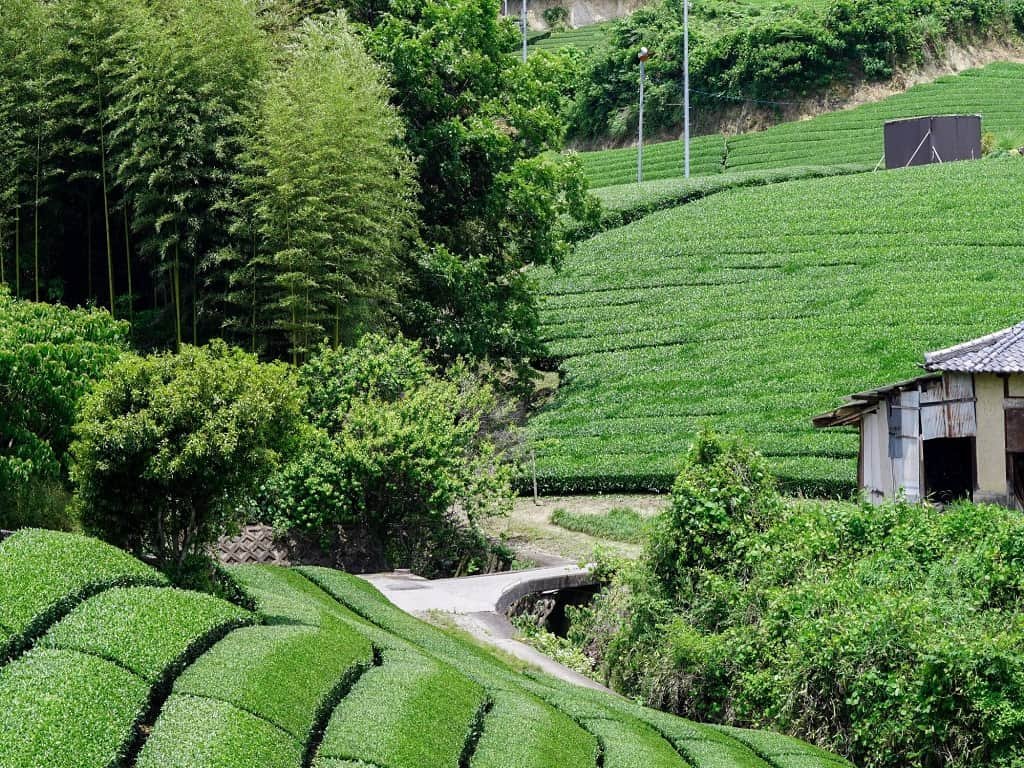 Relax in the Japanese Tea Garden on the east side of San Francisco's Golden Gate Park. Enjoy a stroll along the winding paths that lead you through this well-kept garden, which has beautiful Japanese maple trees and pagodas.
Climb up to the top of the Drum Bridge to get the best picture. You can enjoy more of this beautiful 5-acre garden while getting a latte or a light lunch at the café.
7. San Francisco Botanical Garden
You can walk through New Zealand, the Mediterranean, or the rainforests of Central America, all in one place in San Francisco. This garden is a place of beauty and peace. Open from 7:30 a.m. to 4:30 p.m. Monday through Friday, and from 10 a.m. to 5 p.m. Saturday, Sunday, and holidays. Tours are available Monday through Friday at 1:30 p.m., and on Saturday and Sunday at 10:30 a.m. and 1:30 p.m.
8. National AIDS Memorial Grove
As the mysterious Human Immunodeficiency Virus (HIV) and then AIDS changed health care in the 1980s, too many people were hurt by prejudice and fear. As more was learned about the disease, maybe it became easier to accept and deal with. This grove was turned into the National AIDS Memorial to remind people that they need to work together to keep making progress against this deadly disease and to show how important each person's life is.
As you walk down the stairs to the football field-sized pasture, there are circles with the names of people who died from AIDS and stones where you can think about what it means to be here, how far we've come in medicine and compassion, and how far we still need to go.
9. The Conservatory of Flowers
The Conservatory of Flowers is the oldest building in the park and a national historic landmark. It is a beautiful wood-and-glass structure with a shiny dome on top. The Conservatory of Flowers looked like a greenhouse in London's Kew Gardens, came from Ireland as a ready-made kit, and opened in 1879. It has 1,700 different kinds of aquatic and tropical plants, like orchids of all sizes, huge water lilies, a giant Imperial philodendron that is 100 years old, and carnivorous plants that look weird. Outside of this Victorian-style building are flower beds and gardens with dahlias and other plants that can survive in dry conditions.
10. The SkyStar Wheel (Music Concourse)
This 150-foot-tall observation wheel, which just opened, stands high above the trees and gives riders amazing views of the park, the city, and even the Pacific Ocean. Each gondola carries six passengers for a 12-minute ride. The price of a ticket is $18 for an adult and $12 for a senior or child under three.
11. Stow Lake and Strawberry Hill
Stow Lake is the lake in GGP that everyone knows about. Strawberry Hill and Stow Lake are both made by people. Keep in mind that the sandy area where the park was built had no water, so Stow Lake was the first lake that was made here. If you want to know how it got its name, it was because a man named W. W. Stow gave $60,000 to help build it.
Fun fact: Before the 1906 earthquake, there was a famous observatory at the top of the hill. It was never put back together. There is a popular place to rent pedal boats and row boats here. Strawberry Hill looks out over the lake. There are several bridges that lead to the hill, but the most well-known is the Rusty Stone Bridge. It's worth going to see. Strawberry Hill has a man-made waterfall called Huntington Falls. The water for the waterfall comes from a reservoir on top of the hill. The water in the reservoir is sent through high-pressure water mains to hydrants all over the city. Stow Lake is a backup reservoir for the park's irrigation system in case one of the pumps stops working.
12. Golden Gate Park: Ocean Beach
Ocean Beach is on the far west side of San Francisco's Golden Gate Park. This four-mile stretch of beach has a lot to see and do, like surfing, getting lunch, and looking at the windmills that have been fixed up.
You should know that it's usually cold and windy here, so bring a jacket and get ready to see windsurfers on the Pacific.
Ocean Beach is on the coast of Sunset District in San Francisco. At the northern end of the beach, in the Beach Chalet building, you'll find the official Golden Gate Park Visitor Center, as well as famous places like Sutro Baths and Cliff House.
13. The Dutch Windmill
You might see a huge windmill as you get close to the part of Golden Gate Park that is near Ocean Beach and Great Highway. The Dutch Windmill was built to help water crops, but now it is a landmark and a place to take pictures. The Queen Wilhelmina Tulip Garden is also all around it.
This garden, which is named after the late queen of the Netherlands, is a beautiful place to take pictures during tulip season. In the spring, the tulips start to bloom, and they are usually in full bloom by April. There are benches in the area, so you and your family can sit down and pretend you're in a tulip field in the Netherlands.
14. Golden Gate Park: Mallard Lake
Mallard Lake was a little farther into the park. It never gets old to watch kids throw bread to a group of hungry ducks. When the girls got to the edge of the lake for their after-school trip, they were surrounded by mallards.
15. Rent a Boat on Stow Lake
Man-made Stow Lake is the largest body of water in the park. It is a great place for picnics, walks, and boats. Strawberry Hill Island is in the middle of the lake. It's called that because wild strawberries used to grow there. At more than 400 feet, it's the highest point in Golden Gate Park. There are bridges and walking paths around the lake, as well as the 110-foot-tall Huntington Falls. From the boathouse, you can rent a rowboat or a paddle boat.
16. Shakespeare Garden
Want to find a romantic thing to do in Golden Gate Park? Shakespeare's Garden is the only place you need to go. People even get married there a lot in San Francisco. Not going to get married soon? Set up a picnic with your sweetheart (or your best gal pals) or just read a book on one of the many benches. What makes Shakespeare Garden so special, anyway? In his plays and poems, he talks about all of the flowers and plants. Here, there are more than 200 kinds of flowers and plants, like poppies, mandrakes, daisies, violets, roses, and lilies.
I think spring and summer are the best times to go because the plants will be in bloom and trees and flowers will line the path. And this all leads to a statue of Shakespeare himself! The SF Botanical Garden and the Japanese Tea Garden are not too far from the garden, so you can easily squeeze in a quick stop.
17. Rose Garden
You're on vacation in one of the most exciting cities. But don't forget to stop and smell the roses every once in a while. One of my other favorite things to do in San Francisco's Golden Gate Park is visit the Rose Garden.
You can see different kinds of colorful roses in bloom almost all year long.
18. Golden Gate Park: Park Chalet
This restaurant is right next to Golden Gate Park and only a 15-minute walk from Ocean Beach. This means that you can enjoy great views of both the park and the beach while you eat. People love both the calamari and the Bloody Marys at Park Chalet.
People also like the fast and friendly service at Park Chalet. It's a great place to take your kids, and they even have a menu just for them. You can also bring your dog because they are pet-friendly.
19. Polo Field
When I was there, kids were playing soccer on the Polo Fields. With a cycling track, it can be used for more than one thing. Outside, the field is a great place to walk because it has places to stretch and work out. Even though I walked 25,000 steps for the day, I couldn't stop myself from stopping at the first few stations.
20. Check out a local event.
There is almost always something special going on in the park, and you should check to see what is going on when you are there. You can look here and here, as well as in newspapers and flyers in your area. Some events charge money to get in, but many are free. You might find yourself joining the locals at a music concert, an outdoor yoga or Zumba class, a guided nature walk, a Little League championship, an art class or science lecture, an outdoor movie, or even a free lesson on how to cast a fly.
21. See The Park's Wild Bison
You did read that right! Wild bison live in a paddock in Golden Gate Park. Even though the San Francisco Zoo is about 15 minutes away by car, they also take care of the wild American bison who live in this paddock.
The bison can roam freely in the paddock, which is a large grassy area with a fence around it. People have gotten into trouble for bothering the bison, so stay away from them, but they are fun to watch. Wild bison don't usually roam around in public parks, so the bison paddock is a great place to take pictures.
22. Say Hello to the Bison Paddock
Even if you don't believe it, American Bison are grazing in the middle of Golden Gate Park. Before San Francisco's first zoo opened in the 1930s, elk, deer, bison, and bears lived in the park. The bison herd, which has been there since 1892, is the only thing left from that time. Sit on a park bench and watch the bison graze. In the spring, keep an eye out for a family of Great Horned Owls nesting in a pine tree across the street.
Golden Gate Park Weather
The best thing about San Francisco's Golden Gate Park is that it's open and easy to get to, and it has great events and activities going on all year long. But you should know that the weather on this side of town is always about 5 to 10 degrees cooler than downtown and other parts of the city.
This is because the park is right on the Pacific Ocean and gets a lot of cool sea breeze and fog for most of the year.
In the summer, when the temperature in San Francisco is between 60 and 65 degrees, you can expect it to be between 50 and 60 degrees in the park. In the winter, the city cools down to the mid- to low-50s. This means that during our rainy winters, it will be in the upper 40s to low-50s.
Places to Eat Near Golden Gate Park
If you've been walking around Golden Gate Park and are hungry, there are a number of places to eat nearby. Depending on which end of the park you're at, there are many different places to eat. Pacific Catch Restaurant (1200 Ninth Ave.) is in the Inner Sunset neighborhood and serves fresh seafood. The San Francisco Botanical Garden and the California Academy of Sciences are both within walking distance. You can also try out one of the many restaurants on Irving St., which is just a block from the Park's entrance.
Beach Chalet (1000 Great Hwy. ), which is on the western side of Golden Gate Park near Ocean Beach, serves not only a variety of tasty meats and seafood but also some of the best views of the ocean.
On the east side of the park, near the Conservatory of Flowers, you can walk to Velo Rouge Cafe (798 Arguello Blvd. ), which is known for its sweet and savory bites and sandwiches.
Cost 
The park is free to get into and enjoy. But many of the attractions, like the museums and gardens, charge a fee to get in. Here is a list of the main things to do and how much they cost and when they are open. Most museums have a free day once a month, which is a great way to save money, but keep in mind that it will probably be very busy. On some weekdays, you can go to the Japanese Tea Garden for free in the morning, which is a great deal and a good way to avoid crowds.
Get active
Golden Gate Park is a great place to be active. If you can think of a sport or hobby that you can do in a park, it's likely that you can do it here. People are always out hiking, biking, skating, and jogging, but there is so much more they could be doing. Because the park is so big, it has baseball diamonds, fields for rugby, football, and soccer, a roller skating area, basketball, volleyball, and tennis courts, indoor and outdoor handball courts, and an archery area. In fact, the San Francisco 49ers used to play their home games at Kezar Stadium in Golden Gate Park.
For people who want more low-key things to do, the park has horseshoe pits, a disc golf course, and even a 9-hole public golf course. There are also great areas for lawn sports like bocce ball, petanque, and lawn bowling. At the Angler's ponds, you can even try your hand at fly casting. If you want to get out on the water, you can rent paddle boats, row boats, and canoes and spend a relaxing afternoon paddling around beautiful Stow Lake.
Frequently Asked Question (FAQ) About Golden Gate Park
Is biking allowed in the park (we have electric bikes?
Certainly. Recently, the main roads are no longer open to cars. It plans to keep it closed so that only people can use it. Walk, jog, take your dog for a walk, ride a bike, rollerblade, or ride a scooter. The more you use your feet, the better for the future of our community.
Are there any restrooms around Golden gate park during this pandemic? At grocery stores or cafes? 
There are bathrooms all over the park, yes. https://goldengatepark.com/golden-gate-park-restrooms-map.html has a map. If you want to use the restrooms at a grocery store and are willing to walk, there are Safeways at 7th Avenue and Cabrillo, La Playa and Fulton, and 14th Avenue and Irving.
What are the street parking regulations in GGP?
You need to read the sign near where you park or want to park. Every block is different. Usually, you can't leave your car in the park overnight.
Are there bathrooms at the park?
Yes, there are bathrooms along different paths and in different parts of the park.
Is Golden Gate Park free?
The public can use the park and many of its attractions for free. But the Japanese Garden, the de Young Museum, the Conservatory of Flowers, and the California Academy of Sciences all cost money, so make sure to plan ahead.
When is the best time to go?
I usually say to go in the summer, but be aware that the weather in San Francisco, especially on the west side of the city, can change quickly. The afternoon can be sunny and warm, but when the fog rolls in, the temperature can drop by a lot. I always tell people who are going to be outside for a long time to bring a jacket or, as I do in San Francisco, a hoodie.
Even though it rains more in the winter, it's still a good time to visit the park.
Is Golden Gate Park kid-friendly?
Absolutely! There is even a place for kids to play with a carousel and a few playgrounds scattered around the park.
There are also a lot of exhibits that are good for kids at the California Academy of Sciences. For example, Curiosity Grove is all about learning through hands-on exhibits that even young scientists can understand, like the tide pool, which was my favorite as a child. Those stingrays are hard to catch.
Read More:
7th Largest Island in The Philippines
How To Make Fitness And Health A Priority While Traveling?
Why Put a Crayon in Wallet While Traveling?
Everything You Need to Know about DeltaWifi and Airlines Service