Travelling for leisure, studies, or business is something inevitable in our society. One of the essentials you must look into when travelling is finding the right accommodation. This is vital as it will determine if you will enjoy your stay at your destination. Each accommodation has a different rate. It's important to book an accommodation you can comfortably afford.
The Available Accommodation Options to Consider
The booking hotel process is simple considering you can do it from your comfort zone. You can check out different options online. Your budget is one of the factors you should consider when looking for accommodation. Choosing the right accommodation should also be influenced by the number of people you are travelling with. You can live in luxury even when you are on a budget. Here are some accommodation options to consider for your vacation:
1) Hotels – These are the popular types of accommodation when travelling as they are easily accessible. There are different types of hotels to choose from, depending on the class. The amenities and facilities in a hotel determine the price you will pay per night. Hotels charge different prices, depending on the type of year you are travelling, the offers, and the location. Also, the size of the hotel room also influences the prices of the hotel.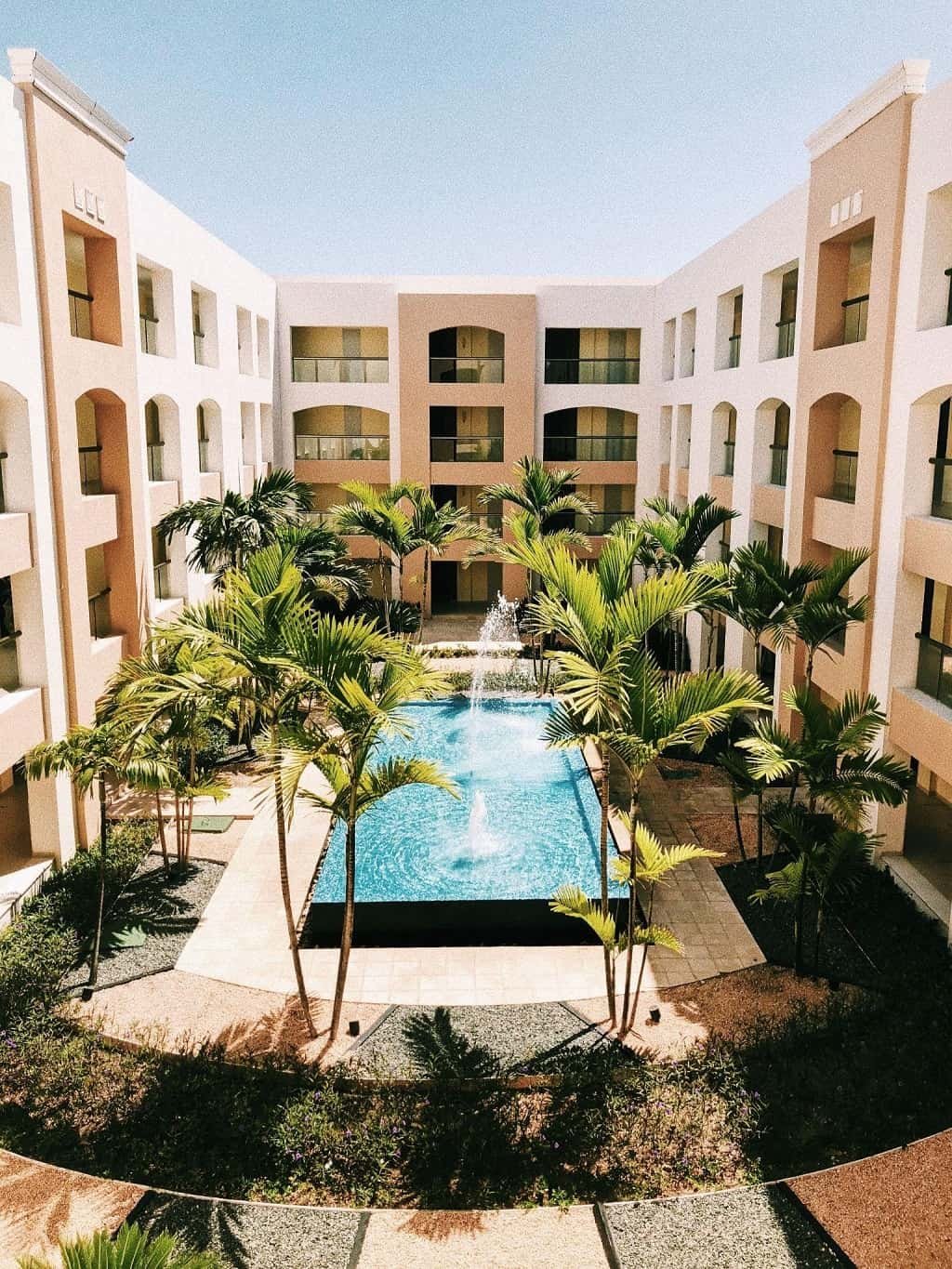 2) Apartments – Booking an apartment is another option individuals like when choosing accommodation. Apartments are advantageous over hotels as they have a kitchen where you can cook your own preferred meal. Additionally, apartments are cheaper when compared to booking hotels. People opt for apartments as they have large areas and an array of amenities like hotels. This type of accommodation is recommended for people who intend to stay for longer durations.
3) Villas – Anyone who desires luxurious accommodation should settle down for a villa. Villas are located in strategic locations with serene environs, no wonder they are costly in times of price. These accommodations also offer an array of entertainment amenities like spas, swimming pools, gyms, and well-maintained rooms. Villas have numerous rooms under one roof, allowing a group of people on vacation to stay together. This sort of accommodation also offers privacy, which most people desire.
4) Hostels – Are you on budget, but desire to travel? Well, consider booking hostels, which are not only accessible but also pocket friendly. Such accommodations are categorised by a room with different beds. Also, people share the same toilet and bathrooms. Hostels don't have special amenities. However, you will have the company of the people you share the same hostel rooms with. Hostels are recommended for single people looking for a budget-friendly accommodation option.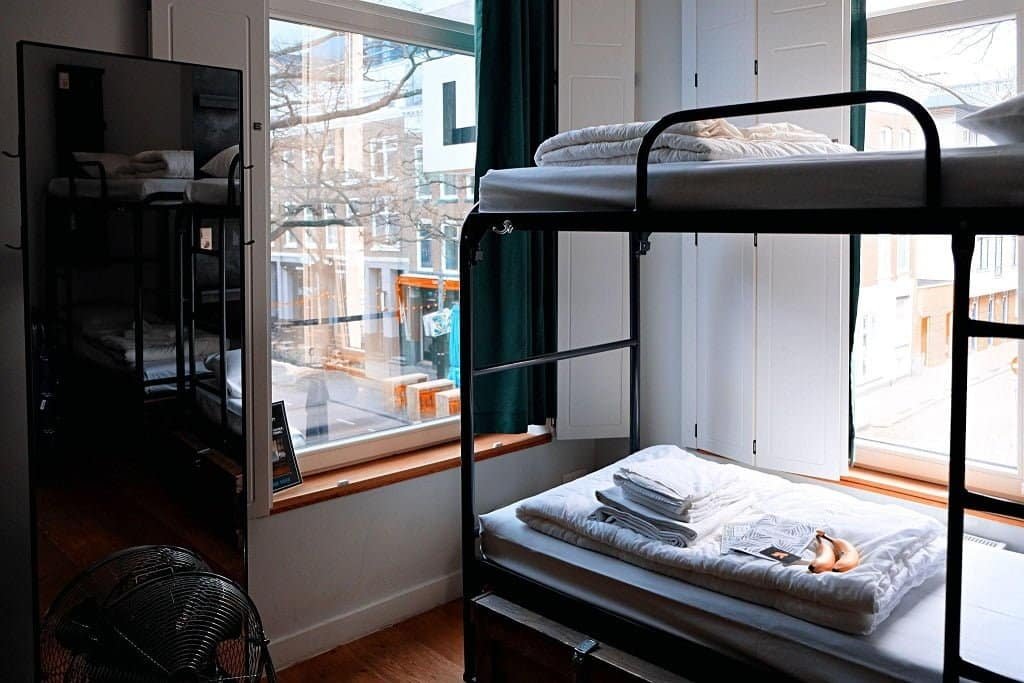 5) Resort – Resorts are luxurious and costly when compared to other types of accommodations. Individuals staying at resorts will have their needs catered for ranging from entertainment, food, shopping, sports, and spa, among others. Other top-notch amenities are also offered at resorts. They range from massage and fitness centers. Most resorts are situated away from cities, giving you quality time when relaxing with your loved ones.
6) Homestay – This type of accommodation offers individuals the chance to interact with the local people. Homestay can be situated either in a village or a city. Furniture, internet, and food are some of the things you might find in your homestay. This accommodation is not only pocket-friendly, but it also gives you the chance to meet and have a glimpse of how the local people live.
7) Guesthouse – Such accommodations are common and they are very budget-friendly when compared to booking an apartment or a hotel. Guesthouses are run by owners, who live close by or within the same building. These forms of accommodation have different options ranging from mid-range to five stars. This is the reason the guesthouse prices vary. A Garden, a private bathroom, and furniture are some of the things you will find in a Guesthouse. In most cases, meals are offered by the guesthouse owners.
8) Holiday homes – This is an excellent option, especially if you are traveling in a large group, and intend on staying for a long period. Holiday homes offer a lot of privacy when compared to a wide range of accommodation options. Furthermore, the rooms here are large and the outdoor space is spacious. Holiday homes have a number of rooms suitable for a family setting. They are also affordable when compared to booking luxurious hotels.
9) Bed and breakfast – As the name suggests, this form of accommodation offers an overnight stay option and breakfast. Bed and breakfast accommodations have different budgets, depending on their location, star rating, and the services offered. In short, this accommodation can be budget-friendly up to luxurious. Most bed and breakfast buildings have furnished rooms, and offer Wi-Fi access, among others.
10) Private rooms – This accommodation option favors single individuals. In most cases, the private rooms contain a bed, sofa, and a dressing table. The private room sizes vary, depending on the place. Meals are not provided in most cases, but they can be arranged by the owners. In some cases, you can share the living room with the owner.
The days of physically booking hotel rooms are long gone. Fully prepare for your vacation before leaving your house with the help of online hotel booking. It allows you to book your preferred accommodation from your comfort zone. Simply choose the place you intend to visit. The list of accommodations will pop up. It's important to set a budget for the amount you intend on spending for accommodation. This will narrow down your search for the best hotel that meets your needs. Hotels that will pop up vary from 5-star hotels to 3-star hotels and are budget-friendly. Online platforms allow you to select the city you intend to visit. You will be prompted to enter the dates you intend to stay there. This information will be forwarded to the selected accommodation option. Proceed and complete the reservation process as you prepare for your trip.